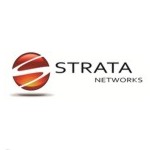 STRATA NETWORKS of Roosevelt, Utah has agreed to join the Verizon Rural 4G LTE in America program, where Verizon is partnering with rural carriers to provide rural 4G coverage. STRATA is the sixth rural carrier to join the program, which also includes Bluegrass Cellular, Pioneer Cellular, Cross Telephone, Thumb Cellular, and Cellcom.
"As we have stated many times previously, we are committed to providing the same service our consumers would expect to receive in a big city, right here in rural Uintah Basin.  Our commitment to provide LTE service is another example of our efforts to provide big city services, with a local touch," stated Bruce H. Todd, General Manager/CEO of STRATA NETWORKS.
Under the rural 4G program, Verizon will lease 700 MHz spectrum to rural carriers for the build out of a rural LTE network in territory that Verizon does not intend to cover. Verizon partners presumably gain access to Verizon's core LTE equipment solution. Verizon's rural partner customers will also get to roam on Verizon's 4G LTE network and vice-versa, although roaming terms have not been disclosed.
STRATA states that "planning of this new 4G LTE network has already begun," and they expect construction to begin in late 2011. Rural 4G has seen some significant momentum thanks to Verizon's rural program and a series of other recent rural 4G developments.
It has taken on especially heightened awareness of late, given President Obama's vision to bring 4G mobile broadband to over 98% of the country within 5 years.