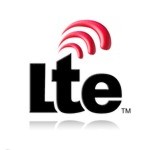 It's going to be an interesting next few months as details about the brewing Verizon Wireless – rural carrier partnership to deploy 4G in rural territories begin to emerge. Verizon first discussed the potential of such a partnership in mid-May. They are now formally beginning the process.
They just launched a new microsite, LTE in Rural America, outlining the vision of this potential partnership and inviting interested parties to submit information.
"We are seeking companies that can assist in bringing the benefits of 4G LTE service to rural areas that currently lack Verizon Wireless coverage," Verizon states on the website.
Interestingly enough, Verizon also says that potential partners don't necessarily need to be current wireless carriers, but do need "towers and backhaul capabilities." That's a smart move on their part. It recognizes that there are a significant number of rural carriers out there that don't necessarily offer retail wireless services, but do have substantial assets, including towers for fixed wireless access and extensive fiber transport networks for backhaul.
Verizon's rural 4G partnership overtures have been met with some skepticism from some corners of the rural wireless industry, including the Rural Telecommunications Group (RTG). As I mentioned before, more details about this potential partnership need to be revealed before I can offer any firm judgment.
For now, I have a positive view. The idea that the largest wireless carrier in the nation with a defined roadmap to 4G is at least interested in exploring how to partner with rural carriers for rural 4G coverage is progress. For years, the rural industry has 'scratched its head' and wondered why large national carriers wouldn't partner with rural carriers to build out rural territory? There are vast stretches of this territory that lack good wireless coverage, while willing rural service providers for those same territories are powerless to do anything about it, primarily due to lack of spectrum.
In a logical view, this potential partnership solves that perplexing problem. While the devil is in the details, I for one am hopeful that a win-win outcome emerges.