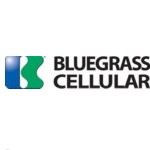 We've been following the interesting developments of the Verizon LTE in Rural America partnership program since it was first revealed by Verizon back in May 2010. According to Verizon, the program aims to bring 4G LTE networks to rural markets that Verizon does not plan to cover, through partnerships with rural carriers who do serve those same markets.
Today it was revealed that Elizabethtown, Ky based Bluegrass Cellular is the first rural wireless company to partner with Verizon for this program. "We are pleased that Bluegrass Cellular, a recognized leader among rural wireless operators, has joined the LTE in Rural America program," said Molly Feldman, VP of business development for Verizon Wireless.  "Working together, our two companies can bring the power of 4G LTE to central Kentucky quickly and efficiently."
Bluegrass is owned by several independent phone companies, including — Brandenburg Telephone Company, South Central Rural Telephone Company, North Central Rural Telephone Company, Duo County Telephone Company and Logan Telephone Company — and covers approximately 700K POPs with its 11 rural service area licenses (RSAs) throughout Kentucky.
The two have agreed to partner, but the terms are still elusive. When asked about details like launch timelines, coverage, and device specifics, Barry Northstine, vice president of sales and marketing for Bluegrass told me today, "We've signed on for the Rural LTE partnership program, but we're still in the very early planning stages, so I can't reveal many details."
Under the general terms of the partnership, Verizon will lease their 700 MHz upper C block wireless spectrum to Bluegrass, who will in turn build a 4G LTE network in territories that Verizon does not intend to deploy 4G service. Bluegrass LTE customers presumably will be able to roam on Verizon's nationwide 4G network, scheduled to launch later this year, although terms of any 4G roaming arrangement have not been finalized.
"We're very excited. 3G has been huge for us. LTE is important for us because it allows us to keep up with the larger carriers. We've tried our best from the beginning to keep up with the large carriers and this program gives us an opportunity to do that with 4G," Northstine tells me.
Having covered rural wireless for well over a decade, this development is encouraging, at least as it's currently outlined. Further details of the actual business terms might change my perception. But the rural wireless industry has advocated for years that national carriers should implement such a program, since they hold vast spectrum assets for markets that they have no intention of serving (or serving well).
Those underserved markets have carriers who are interested in serving them, but they lack the spectrum assets to do so. From a logical point of view, these partnerships only make sense. I hope the business terms are desirable for all parties and this program offers more than just good press release copy. It's expected that Verizon Wireless will reveal several additional rural wireless partners in the coming weeks.