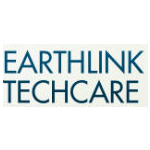 EarthLink is continuing their transformation from a legacy ISP to an enterprise focused integrated communications provider with the introduction of outsourced helpdesk services. EarthLink TechCare is the productization of EarthLink's internal help desk services, which they now are making available as an outsourced solution to their business and enterprise customers.
The service offers traditional IT help desk services to business customers who either lack their own internal IT support service, or want to augment existing services. EarthLink describes the service in a press release as "…North America-based, certified professionals resolve end-user technology challenges by answering live calls rapidly, and provide a knowledgeable and courteous experience for the client's users. EarthLink TechCare can help businesses define thresholds for escalations and create a ticketing and reporting system to meet exact needs."
The service joins a growing EarthLink product portfolio that the company hopes businesses will see as an end-to-end business communications, cloud, IT, and connectivity solution. EarthLink began this transition several years ago as their legacy dial-up ISP business began to fade.
Lacking their own facilities to offer broadband connectivity to their nationwide customer base, EarthLink really had no choice but to change their business model. They decided to go full force into the enterprise sector through a series of acquisitions and new product launches, focused on IT, cloud, and managed services. Key acquisitions included ITC-Deltacom and One Communications, among others.
The strategy of taking their internal help desk and transforming it into an external business unit is an interesting strategy. Leveraging existing internal resources for external business opportunities is probably worth a look for service providers of all sizes, especially as the move to the cloud accelerates.  Internal resources that once served the needs of the company may become available as companies gain efficiencies as trends like cloud services begin to take hold. Redeploying these new-found internal resources towards external business opportunities can drive incremental revenue, help meet customer needs, and maybe even save jobs.