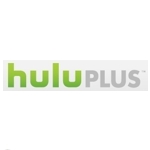 Cablevision is wasting no time in addressing the cord cutting trend. They recently launched a cord cutter targeted bundle of broadband and Wi-Fi, packaged with a digital antenna for off-air broadcast channels. They were the first traditional cable company to launch HBO NOW. You can now add Hulu Plus to the Cablevision mix, with the announcement that the New York based cable MSO will begin distributing the OTT channel.
Cablevision Offers Hulu Plus
"The partnership with Hulu reflects Cablevision's desire to meet customers where they are," said Kristin Dolan, chief operating officer, Cablevision in a press release. "There is a new generation of consumers who access video through the Internet, and whatever their preference, Cablevision will facilitate a great content experience."
Hulu Plus is a leading subscription OTT service featuring libraries of TV series from several networks including FX, FOX, Adult Swim, Cartoon Network, NBC, ABC and TNT. It is jointly owned by 21st Century Fox, the Walt Disney Company and NBCUniversal. Hulu Plus normally charges $7.99 per month.
Cablevision says the exact terms of their offer and the availability date will be revealed "…in the near future." The cable MSO is making no secret of its intent to embrace the segment of the market that is turning away from the traditional pay-TV model in favor of broadband TV, or has never subscribed to pay-TV in the first place.
Netflix Gets Distribution Too
Hulu's main competitor, Netflix is also looking for distribution partners through the traditional pay-TV distributor community. They have cut some deals with smaller cable MSOs like Atlantic Broadband, using the TiVo platform. Atlantic Broadband revealed some details of this approach at a recent industry event.
Other service providers have either prominently featured Netflix in broadband promotions, including Verizon, or in DISH Network's case, integrated it into their channel line-up.
Cablevision says they are the first cable or satellite provider to agree to distribute Hulu in this fashion. Maybe the first of many? OTT providers like Netflix and Hulu Plus are taking their place as legitimate "channels" in a broadband TV environment, just as HBO and Showtime did in the linear TV environment.
The rapidly changing video landscape seems to have a new interesting development by the week. The collapse of Comcast's acquisition of TW Cable may only accelerate this changing landscape.