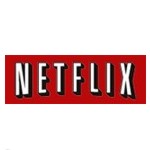 DISH Network is the latest, and largest to date, video service provider to integrate Netflix into their channel line-up. Other service providers have also made this move, but until now, it's been limited to regional cable MSOs who use the TiVo or ARRIS STB platforms. DISH will integrate Netflix into their Hopper DVR platform.
The DISH Netflix integration will allow DISH customers to access Netflix without switching inputs on their TV, acting as a Netflix "channel" on the Hopper platform. This is similar to the TiVo integration used by Atlantic Broadband and other smaller regional cable MSOs. Atlantic Broadband reports good initial success with their Netflix integration.
Is DISH-Netflix Just the Start?
Netflix appears to be making significant headway with these service provider partnerships. There are apparently more to come. The Donahue Report reports that several other tier 2 cable Netflix deals are soon to come. As a result, Netflix is successfully creating a "channel" strategy of sorts, using service providers to help maintain and even sell Netflix subscriptions. With these partnerships, Netflix is also beginning to look more and more like one of their growing competitors – HBO.
There is little discussion about the business relationship between Netflix and these service provider partners. A cable MSO executive who is involved in a similar partnership revealed recently, at the BroadbandVision show, that there is some sort of revenue sharing arrangement, but didn't offer much detail.
Verizon recently jumped on the Netflix bandwagon as well, offering a Netflix bundled promotion. But that offer does not include Netflix integration into Verizon FiOS CPE like the new DISH offer does.