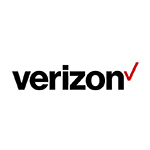 Verizon and equipment provider Calix said today that they have demonstrated the ability to use NG-PON2 bonding to provide a single customer connection supporting speeds of 34 Gbps.
NG-PON2 is the latest-generation passive optical network technology. It uses a faster backhaul connection than earlier-generation GPON technology and divides each fiber providing the final link to customers into four separate wavelengths. Each wavelength supports speeds of up to 10 Gbps, with 8.5 Gbps available for customer traffic.
In the Verizon Calix demonstration, the companies bonded four wavelengths together to provide the single 34 Gbps connection.
Verizon NG-PON2 Evolution
In a press release, Verizon Senior Vice President and President of Verizon Business Markets T.J. Fox said Verizon envisions using NG-PON2 bonding to meet the needs of small and mid-size businesses.
"These advances will deliver the promise of the cloud for our customers and bring them technology at parity to what previously was only in reach for large enterprise," Fox was quoted as saying. 
While it may make sense to bring multi-gigabit point-to-point connections to large enterprises, doing so may be cost prohibitive for smaller companies. A key idea behind NG-PON2 is to use shared infrastructure for a portion of the connection to a customer to minimize service delivery costs. The technology also can be deployed on existing GPON infrastructure and can co-exist with GPON, which also helps minimize deployment costs as demand for multi-gigabit services builds. 
Verizon began limited NG-PON2 deployment last year, starting with a trial in Tampa. 
As Calix CEO Carl Russo told Telecompetitor last year, NG-PON2 can be thought of as "the physical layer for unified access," as the technology can support a mixture of service offerings. At that time, a Verizon executive told us the company expected to use the technology to support residential and commercial services and to provide backhaul for wireless networks.
As another Verizon exec has noted, NG-PON2 is expected to support low-latency connectivity to support applications such as augmented and virtual reality. 
Verizon originally began talking about plans for NG-PON2 bonding in 2017.
In the future, equipment providers expect to be able to further increase NG-PON2 speeds and capacity by adding more wavelengths and increasing the speed of the backhaul connection.