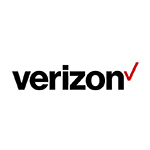 The Verizon network roadmap is focused on a single core MPLS network supporting wireless, residential and business services that will use NG-PON2 as an access method for all three, said Lee Hicks, Vice President of network planning for Verizon today. Hicks made his comments at the Adtran Connect event in Huntsville, Alabama.
A key goal is to reduce the cost per bit by 45% while also providing low latency to support services such as augmented and virtual reality and telemedicine, he said. In comparison with other 10 Gbps PON options, Hicks said, "it's not the easiest to go from GPON to this but it's the best long-term step."
Verizon Network Roadmap
NG-PON2 initially will have four wavelengths, each operating at 10 Gbps. Hicks touted the enhanced reliability that multiple wavelengths and tunable optics will support. He said the company has demonstrated pulling a fiber off of a PON and having the optical line terminal automatically switch to a backup wavelength within a few seconds.
"Having multiple wavelengths available helps when you have to take a PON card out of service," he said.
NG-PON2 also will enable network operators to load balance traffic, Hicks noted. If one customer on a PON is a wavelength hog, other customers could be moved to a different wavelength.
Currently, NG-PON2 equipment uses a separate broadband network gateway and gateway router but Verizon is working with Adtran to incorporate BNG functions into the optical line terminal.
Other elements of the Verizon network roadmap:
The company will consolidate real estate across its wireless, residential and business networks into what Hicks called "shared hub sites" for the "aggregation and service edge." These could be central offices, points of presence or C-RAN huts, he said.
Verizon currently has more than 40 platforms and 200,000 network elements, including some that are up to 30 years old, that will be decommissioned.
The company's platform "allows us to do circuit emulation" to support customers currently using DS-1 or Sonet services, which will be converted to Ethernet at the central office
Services such as FiOS, virtual private networks and others will share an uplink
The company will manage the network using a base network controller (BNC) that will use standard interfaces to an orchestration and abstraction network in place of traditional vendor-specific element management systems