Verizon is planning large scale NG-PON2 deployments, which will begin this quarter with a customer trial in Tampa, said Verizon Director of Technology Planning Vincent O'Byrne in an interview. NG-PON2 can co-exist with GPON on existing fiber-to-the-home networks, boosting capacity and service speeds by layering additional wavelengths, also known as lambdas, onto GPON.
Verizon and other carriers are expected to use NG-PON2 to support higher-speed business services, as well as backhaul for small cell networks. In Verizon's case, the technology also will be used to provide backhaul for fixed wireless, according to O'Byrne.
"As we go forward, we're looking at this platform to cover residential, business and wireless carriers," said O'Byrne. NG-PON2 will be the access portion of Verizon's vision for the "intelligent edge" network, which also will comprise unified transport and core network changes, he said.
"NG-PON2 is the part that hits customers," he said.
Verizon NG-PON2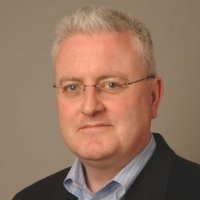 The NG-PON2 equipment that service providers initially will deploy will support four wavelengths, but providers can turn up just a single wavelength to start or can add an additional four wavelengths in the future, O'Byrne said. Each wavelength can support 10 Gbps in each direction, supporting speeds of up to 8.5 Gbps for customer traffic. NG-PON2 standards specify a bonding option that would enable a service provider to combine multiple wavelengths together to support a single higher-speed connection, he explained.
Verizon has been testing NG-PON2 in the laboratory for several years. The Tampa customer trials, which will run for about three months, will make sure the carrier has the IT systems in place to support the offering, O'Byrne noted. A key function that will be examined is the ability to move services between wavelengths — a capability that will provide added protection from the consumer perspective and will enable Verizon to load balance. O'Byrne noted that during light traffic periods, Verizon might reduce the amount of power used by shifting customers to a single wavelength and turning off some line cards.
The Tampa NG-PON2 deployment will use equipment from Calix, while Verizon continues to test a second supplier in the lab, O'Byrne said.
The Big Thing About NG-PON2
While the backhaul connection to the central office for GPON is 2.5 Gbps, that number rises to as much as 80 Gbps for NG-PON2, explained Calix CEO Carl Russo in a separate interview. But "that's actually not the big thing" about NG-PON2, according to Russo. The big thing, he said, is "all the wavelengths and what they can do for you."
The way Calix thinks about NG-PON2, he said, is that "it delivers the physical layer we've been in pursuit of for 10 years."
The "efficiency of a shared PON," he said, includes "the ability of a wavelength to run in a non-shared fashion – you can basically have a point-to-point connection."
NG-PON2, he said, could be thought of as "the physical layer for unified access."
Calix had to make some modifications to its existing NG-PON2 equipment to meet Verizon's needs for its converged access network, Russo noted. A key requirement was the ability to switch wavelengths on the fly in less than 25 milliseconds.
"That is a very challenging target to hit," Russo said.
According to Russo, Verizon also will use Calix's AXOS software-based management system to support "always on" operation. Modifications can be made to the network without taking the network out of service, Russo said.
Russo expects to see carriers deploying both GPON and NG-PON2 for years to come. The technology that may get squeezed is XGS-PON – an alternative approach to boosting FTTP speeds and capacity that adds only a single wavelength to existing PON infrastructure and which some people viewed as an intermediate technology until NG-PON2 was available, he said.