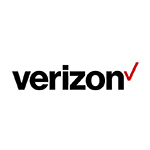 By the time Verizon begins deploying next-generation fiber-to-the-premises (FTTP) infrastructure based on the NG-PON2 standard later this year or early next year, the company also will have set plans in motion to simplify upgrades beyond the company's initial deployment of the technology, said Vincent O'Byrne, Verizon director of access technology in an interview with Telecompetitor. NG-PON2 will boost the bandwidth that FTTH can support by implementing up to four wavelengths, each capable of supporting 10 Gbps speeds downstream and 10 Gbps upstream, on a single fiber.
Subsequent upgrades will use NG-PON2 bonding to enable an individual customer to obtain speeds as high as 40 Gbps by combining multiple wavelengths, but importantly, won't require "changing much in the central office," O'Byrne explained. Instead, only the optical network terminal (ONT) at the customer premises will have to be upgraded, he said.

NG-PON2 Bonding
Verizon has been experimenting with NG-PON2 for several years and now clearly sees the technology as the next step in the evolution of PON technology. Verizon has no specific deployment timeframe in mind for NG-PON2 bonding as O'Byrne doesn't expect residential customers to need speeds above 10 Gbps before 2020. Initial use cases for the technology are likely to come from business customers, including some seeking speeds as low as 10 Gbps, he said.
Although NG-PON2 nominally supports 10 Gbps speeds, some of that bandwidth is consumed by overhead. Customers could be supported over a single 10 Gbps wavelength over shorter-than-usual distances, O'Byrne said. But using NG-PON2 bonding to combine two wavelengths may be a better solution, he said, adding that the entire capacity will not be consumed by the customer but instead can be shared with other customers.
As O'Byrne explained, upgrading a customer to NG-PON2 bonding involves replacing an ONT that can only recognize a single wavelength to one that can recognize multiple wavelengths.
Calix NG-PON2 Plans
In February, broadband equipment manufacturer Calix claimed the first commercial deployment of NG-PON2 in a deployment in New Zealand.  Calix is also one of at least two vendors, including Adtran, whose NG-PON2 equipment Verizon has tested. Both Calix and Adtran have agreed to build NG-PON2 equipment to meet NG-PON2 standards established by Verizon with the goal of enabling the carrier to mix ONTs and optical line terminals (OLTs) from different manufacturers.
Calix today said it has demonstrated the ability to use its software defined networking (SDN)-based AXOS operating system to streamline NG-PON2 bonding.
In an interview, Calix Solutions Marketing Senior Director Teresa McGaughey also noted that "in the not-too-distant future," NG-PON2 equipment will support eight separate wavelengths for potential total bandwidth of 80 Gbps in a single direction.