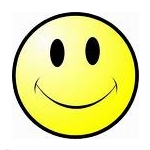 Customer satisfaction has improved across all three business segments of the wireline telecom market thus far into 2015. Lower pricing and improved service plans have been the main motivating factors, according to the J.D. Power 2015 U.S. Business Wireline Satisfaction Study. Those three segments are very small, small-to-medium size and large enterprise businesses.  Six criteria are employed to determine overall customer satisfaction: performance and reliability (27 percent), cost (18 percent), communications (15 percent) sales representatives and account executives (15 percent), billing (14 percent) and customer service (12 percent).
Overall customer satisfaction came in at 719 on a 1,000-point scale, up 19 points year-over-year (YoY). More competitive pricing plans helped providers differentiate themselves in the marketplace and added to perceptions of brand value, according to J.D. Power.
Large business enterprises rated CenturyLink highest in overall customer satisfaction with a J.D. Power index score of 803. AT&T topped the rankings in the SMB segment at 767. Verizon earned a first-place among very small businesses with an overall score of 746.
Business Telecom Satisfaction
Other key report takeaways include:
The largest year-over-year increase in satisfaction is in the cost of service factor (+28 points), with the very small business segment posting the biggest gain (+30).
The average monthly amount spent on data service has declined from 2014 in both the very small and small/medium business segments (-$13 and -$44, respectively). This is counter to the general rise in dollars spent in the large enterprise segment (+$88).
Lack of choice is the second-most common determinant of provider selection, with 15 percent of customers indicating their provider is the only one in their area. Network quality (14%) is the third-most influential consideration in provider selection.
The main reason businesses contact customer care is network-related problems, either due to an outage, service disruption/disconnected or poor/bad reception (38%). The next highest contact reason is to inquire about a product or service (10%).
Sixteen percent of business-customer survey respondents said price was the biggest reason they stayed with their current wireline provider.
Similarly, better pricing was the top reason business customers switched carriers, cited by 71 percent of survey respondents. New features or service plans was cited by 28 percent as the main reason they switched. Twenty-eight percent cited better or more reliable service performance, while favorable pricing options was the top reason cited by 26 percent.
Satisfaction and Loyalty
J.D. Power noted a strong connection between customer satisfaction and loyalty. Overall satisfaction was 116 index points higher for business customers who said they definitely wouldn't switch carriers in the next 12 months than among those who said they definitely would – 843 vs. 729, respectively.
At 39 percent, the intention to switch carriers was strongest among large enterprise businesses. In comparison, one in five (21 percent) of all wireline business customers expressed their intention to switch carriers. At 20 percent, very small businesses were the least likely to switch.
"Like the residential telecom segment, competition is fierce in the business segment," commented Kirk Parsons, senior director and technology, media & telecom practice leader at J.D. Power. "It's imperative for telecom providers to focus on their existing customers and to make sure they have an excellent experience, plus provide more value for the money when it comes to business data and phone services.
¨It really boils down to the customers' overall perception of value. When business customers see the value, they are less likely to switch to another company and more likely to remain loyal to the brand in the future."