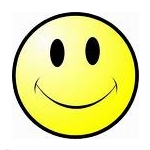 Two companies that focus primarily on security and automation grabbed the two top spots in a home security satisfaction survey from J.D. Power, followed by AT&T. Comcast, which like AT&T is a broadband provider that has also branched out into home security, came in sixth. Two other companies focused primarily on security held the fourth and fifth spots.
Customers were the most satisfied with Vivint Smart Home, according to the study, which cited the service for performing well in effectiveness of securing the home; ease of use; timeliness of resolving problems, questions or requests and clarity of information provided for customer service. Guardian Protection Services ranked second, ahead of AT&T, MONI, ADT and Comcast, respectively.
Home Security Satisfaction
Key performance indicators in achieving high customer satisfaction results, according to J.D.Power, were features of the security system meeting customer needs; errorless billing statements; lack of problems with the home security system; number of phone contacts needed to answer questions/resolve problems; ability to control the system outside the home; two-way talk provided over the control panel; lack of false alarms; easy-to-understand instruction manual or online support documents; fair and reasonable sales contact terms; smart/connected home features; timeliness of service technicians.
"There's a clear connection between a customer's level of product knowledge and level of satisfaction," said Greg Truex, senior director of the J.D. Power at-home practice, in a press release. "Satisfaction is crucial because it leads to more recommendations and increased brand loyalty, which are important in such a big industry."
A couple of other findings from the study: When six or more of the 11 KPIs were met, satisfaction is 879 (on a 1,000-point scale), with 72 percent of customers saying they "definitely will" recommend the brand to a friend, relative or colleague. When five or fewer KPIs are met, satisfaction declines to 773 and the percentage dropped to 42 percent.
From a customer advocacy perspective, 89 percent of delighted home security customers (overall satisfaction scores of 901 and above) say they "definitely will" recommend the brand to others, compared with the study average of 58 percent. Among delighted customers, the average number of positive recommendations is 3.3, compared with the study average of 2.2.