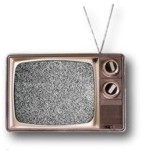 Wireless Internet service providers making plans to offer services in vacant TV white spaces spectrum should find it a little easier to do business as the result of a new order adopted by the FCC this week. The Third Memorandum Opinion and Order in the Matter of Unlicensed Operation in the TV Broadcast Bands adopted April 4 makes three changes to existing TV white spaces rules, which the FCC said will "result in decreased operating costs for fixed [TV bands devices] and allow them to provide greater coverage, thus increasing the availability of wireless broadband services in rural and underserved areas without increasing the risk of interference to incumbent services."
In addition, the order clarifies certain TV white spaces requirements involving appropriate power levels and the public availability of information about existing TV white spaces users that is maintained in databases critical to the operation of white spaces devices.
The white spaces opportunity
The first unlicensed user of TV white spaces spectrum was turned up in December, just over a year after the FCC made vacant TV white spaces spectrum available for unlicensed use when managed through a dynamic database.  That initial deployment was a point-to-point implementation that extended an existing WiFi hotspot network.
But the biggest potential for TV white spaces will occur when point-to-multipoint TV white space devices, sometimes referred to informally as "super WiFi," become available later this year. The IEEE last year finalized the P802.22 point-to-multipoint wireless regional area network (WRAN) standard and devices supporting that standard are expected to be available in six to eight months. At least one non-standard implementation of multipoint technology is expected even sooner.
WRAN and other multipoint devices are expected to be a boon for wireless ISPs in rural areas because they should enable broadband wireless service over distances as great as 100 kilometers without line of sight. And the changes adopted by the FCC this week should further enhance that opportunity by:
increasing the maximum height above average terrain for sites where fixed devices may operate
modifying the adjacent channel emission limits to specify fixed rather than relative levels
slightly increasing the maximum permissible power spectral density for each category of TV bands device
Previously the FCC specified two classes of TV white spaces devices, including fixed and portable devices. Fixed devices must incorporate geo-location capability and a means to access a database that provides a list of available TV channels that may be used at their location. These fixed devices can operate with up to one watt transmitter power output. Portable devices can use similar geo-location and database technology—either on-board or obtained through another device—and have lower power output limits. Some petitioners asked the FCC to create an additional device class specifically for fixed indoor use that would be subject to requirements similar to those for portable devices. But in the order issued this week the FCC declined to do that, arguing that such devices would have a high potential for causing interference to authorized services in the TV bands.
The confidentiality ruling also came in response to requests from petitioners, who asked that geographic coordinates and other information concerning cable headends in the TV bands database be kept confidential to avoid a potential security threat. The FCC declined to grant that request, arguing that there was no evidence that the public availability of such information posed a security threat.