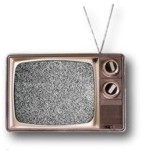 Manufacturers Carlson and Neul today said they expect to begin shipping equipment based on eagerly awaited technology sometimes referred to as "super WiFi" as soon as the second quarter of this year.
The technology should enable wireless Internet service providers to "affordably service parts of the country that have been too hilly or low density" or that cannot support line-of-sight communications, said Carlson CEO Jim Carlson in an interview.
The multipoint broadband wireless equipment jointly developed by Carlson and Neul will operate on an unlicensed basis in TV spectrum bands in areas where those bands are not in use by a licensed operator. Dynamic database technology built into the equipment will keep track of where the unused TV "white spaces" are available for unlicensed use. The Carlson-Neul equipment is expected to support long-range communications and to deliver up to 16 Mbps of bandwidth for each available vacant TV channel.
Apparently demand for the new product is strong.
"We have a waiting list," said Carlson.
Although he didn't name any specific customers, Carlson said they include competitive and incumbent telcos and municipalities as well as wireless ISPs that currently offer products operating in the microwave band.
Carlson does not expect the new equipment to displace broadband wireless products that operate in microwave bands but rather to be complementary to them. "Microwave is excellent for line of sight users–and spectrum is limited in the UHF band," said Carlson, adding that microwave and white spaces equipment can share the same tower infrastructure.
Carlson said some network operators have been emboldened to move forward with white spaces deployments since Congress adopted the Payroll Tax Bill in February. Included in that bill is a plan to auction some TV white spaces spectrum—and as initially written, the bill did not include a provision to ensure that some spectrum would remain available for licensed use.
But ultimately such a provision was included, said Carlson.
Initial shipments of the Carlson-Neul product will not fully comply with theIEEE P802.22 standard for multipoint broadband wireless communications in TV white spaces spectrum, also known as the Wireless Regional Area Network standard. But Carlson said the product was designed to be capable of supporting the 802.22 standard in the future, depending on whether the standard is able to support all of the capabilities that customers require.
Initially the Carlson-Neul product will use database technology from Spectrum Bridge, the white spaces pioneer that was the first company approved as a database administrator by the FCC. But moving forward Carlson said the product will add support for other database administrators including Telcordia, Google, Microsoft and Key Bridge.
Although the TV white spaces idea originated in the US, Carlson sees strong interest in the technology in other parts of the world as well—a view that was confirmed by Apurva Mody, chairman of the IEEE 802.22 working group, who also did an interview with Telecompetitor today.