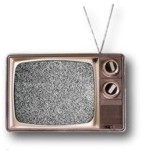 Spectrum Bridge today gained final approval from the FCC to operate its TV white spaces database system beginning January 26.  The initial white spaces broadband market is Wilmington, NC. In a recent interview, Spectrum Bridge CTO Peter Stanforth said the first products capable of providing broadband communications using that database should be available soon.
Stanforth said there are a lot of products under development that aim to use white spaces spectrum, but the ones he expects to see on the market by early next year are devices that will support smart city and smart grid communications. Vaunted Super WiFi devices are about 12 to 18 months away from being available from consumer electronics retailers, Stanforth said. Based on initial trials, Super WiFi is expected to support high-speed data communications over greater distances than today's WiFi.
Spectrum Bridge is one of several database administrators that are expected to eventually support the new products. Its approval follows a recent 45-day real world test.
How it works
It's been seven years since the government first began a proceeding to explore the idea of using TV broadcast spectrum for broadband wireless in geographic areas where the spectrum is not already being used. Spectrum Bridge was a key champion for the concept, conducting several real world trials which persuaded the FCC last year to release the spectrum for unlicensed use by using a database to track where unlicensed spectrum is available.
What complicates the matter is that some of the spectrum involved is used on and off in different geographic areas by entertainers and by movie and news production crews, who use the spectrum to support devices such as wireless microphones. An important hurdle for Spectrum Bridge and other database administrators was to find a way to share information about when and where entertainers or other temporary licensed users are using the spectrum.
"Each entity can request protection from the white spaces database [administrator] and the database [administrator] has to share the information consistently" with other database administrators, Stanforth explained.
Initially nine companies, including Google, Neustar and Telcordia, signed on to be database administrators —and although Stanforth believes some of those companies may drop out, he expects to have competition soon. Several other administrators will go through the 45-day testing process within the next six months, he predicted. "One or two are probably pretty close," he said.
Manufacturers of wireless devices designed to work in TV white spaces spectrum will select the database administrator with whom they want to work, and products will be designed to automatically communicate with the database administrator over an Internet connection, thereby obtaining updates at least once a day.


Unlicensed users, including anticipated Super WiFi users, will not register with the database in the way that licensed users will do, but instead will be dynamically assigned a channel that is not being used by a licensed user. As with unlicensed spectrum, this means an individual could encounter interference problems with other unlicensed users operating on the same channel. But Stanforth argues that Spectrum Bridge's technology attempts to minimize interference issues by adding intelligence to the decision-making process.
He cited the example of an end user in an area where 10 channels are available. "They may not all be equally good for" that particular user, said Stanforth. The best fit, he said, depends on "a combination of the type of device and how close [the device is] to a transmitter"—and Spectrum Bridge's database has that information.
Longer term, Stanforth expects to further fine tune the decision process by adding sensing technology that would be able to recognize the location of unlicensed users using equipment managed by other database administrators. "We're already working with the radio guys on a combination approach," Stanforth said.
Beyond TV broadcast spectrum
Spectrum Bridge is also hoping that the idea of using a database to manage white spaces will spread to other spectrum bands. Stanforth expects to see a trial next summer of some of the spectrum bands identified as underutilized by the National Telecommunications and Information Administration.
Managing that spectrum through a database could have strong appeal because it would eliminate the long wait involved when current users are required to move elsewhere. And since the basic concept of using a database to manage white spaces spectrum already has been verified, Stanforth believes spectrum could be freed up within a year or two—a considerable improvement over the time involved the first time around.
When the idea first came up in 2004, Stanforth said people in other parts of the world scratched their heads and asked, "What is the U.S. up to?" But today several other countries—including Finland, Singapore and the U.K. –have undertaken or are planning white spaces trials of their own, said Stanforth.