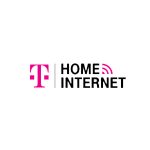 T-Mobile said today that it is expanding the availability of its T-Mobile Home Internet fixed wireless service in the Grand Rapids, Michigan area. The company began a trial of the service to "select" T-Mobile customers in that area in March 2019 and according to the company, customer feedback has been positive.
The LTE-based service – now available in Kent, Muskegon and Ottawa county – costs $50 a month and supports average speeds of 50 Mbps or greater, according to T-Mobile. There are no data caps, but T-Mobile notes that "[d]uring congestion, Home Internet customers may notice speeds lower than other customers due to data prioritization."
T-Mobile pledged to make fixed wireless service available to 90% of the U.S. population within six years at speeds of at least 100 Mbps as a condition of regulatory approval of the company's merger with Sprint, which was completed earlier this year.
The service is likely to have its greatest success in rural areas and small towns that lack higher-speed wireline broadband alternatives.
T-Mobile Home Internet
A T-Mobile press release issued today cites results of a survey of participants in the Grand Rapids T-Mobile Home Internet trial. According to the company:
Participants rated the service 8.6 on a scale of 1 to 10, with 10 meaning extremely satisfied
Nearly three quarters of respondents said the service is very or extremely reliable and 94% said they are somewhat, very or extremely likely to recommend it to others
69% said they save money — $32 a month on average — with T-Mobile Home Internet
73% said the service offers them more than they could get with other providers in their area
T-Mobile said when the merger was planned that Sprint's broad spectrum holdings would help support the merged company's ambitious fixed wireless plans.
Fixed wireless has grown considerably in popularity in recent years with carriers who haven't historically used the technology. AT&T and Verizon both offer fixed wireless and some primarily wireline service providers use fixed wireless to provide broadband in some areas. Several new entrants have seized fixed wireless momentum as well.
The ability to leverage LTE is expected to decrease the cost of offering fixed wireless service because equipment providers will benefit from economies of scale generated by mobile users of the technology.
T-Mobile Home Internet customers apparently will install their own equipment, as today's release notes that "[s]etting up the in-home router is simple."