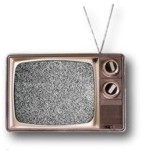 When Congress last month passed and President Obama signed legislation paving the way for a voluntary incentive auction of broadcast spectrum, it appeared to be a cause for concern for companies who currently use or are planning to use some of that same spectrum on an unlicensed basis through white spaces database technology.
Perhaps no one has more at stake than Spectrum Bridge, the company that pioneered the concept of using a dynamic database to keep tabs on where TV broadcast spectrum is not being used, thereby freeing it up to support broadband wireless applications. After years of discussion and trials, the FCC paved the way for Spectrum Bridge and potential competitors  to deploy this technology just over a year ago and the first real-world deployment occurred in December.
But Spectrum Bridge CTO Peter Stanforth told Telecompetitor yesterday that he still sees plenty of opportunity for TV white spaces despite the new legislation. Legislators, he said, "didn't undo the unlicensed use of white spaces and everyone is convinced there still will be white spaces."
As Stanforth explained, the legislation calls for a two-step auction process. Initially broadcasters interested in auctioning spectrum and sharing in the proceeds will indicate a price they would be willing to accept. Subsequently wireless network operators will bid on the spectrum.
"The folks we're talking to on the Commerce committee are thinking about this as a seven to ten year process," said Stanforth—and that's a long time in the world of technology.
New products using TV white spaces spectrum to support what has come to be called "super WiFi" communications are expected in 12 to 18 months—and Stanforth believes those plans will continue.
Even though some spectrum currently available for white spaces use could be auctioned, there would at a minimum be guard band spectrum available for unlicensed use that could be managed using white spaces technology. When TV broadcast spectrum is repurposed for use by wireless network operators, guard bands would have to be created between the remaining broadcast spectrum and the wireless network spectrum, Stanforth explained. Those guard bands could be used for Super WiFi and other unlicensed applications, and white spaces database technology could be tweaked to manage that process, Stanforth said.
Stanforth noted that the new spectrum legislation also calls for freeing up some spectrum that is not used for TV broadcasts currently but instead is used by public safety—and potentially some of that spectrum also might become available for unlicensed use based on white spaces technology.
For now, Stanforth said, the FCC will have considerable work to do in interpreting and implementing the new legislation. One consideration is that the commission ideally will want to free up certain spectrum bands nationwide. But broadcasters not wanting to auction spectrum will not be required to move to a different spectrum band, which means some sort of incentive program may need to be put in place to encourage them to do so.