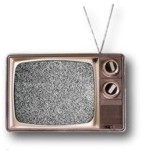 As expected, the FCC today adopted an order aimed at releasing unused television spectrum, also known as "TV white spaces," for unlicensed use based on a scheme that would involve a database administrator that would automatically assign spectrum to uses via an Internet connection. "Today's order is important not only for innovation and economic benefits but for the competitive edge it will provide the U.S.," said FCC Chairman Julius Genachowski at the FCC meeting today.
The move should help improve America's global competitiveness by enabling it to be the early mover in deploying "super WiFi," Genachowski said (some have coined the technology 'white-fi'). In comparison with traditional WiFi, which was enabled by spectrum released 25 years ago, super WiFi will have longer range, faster speed and will be more reliable, Genachowski said. U.S. and non-U.S. companies already have been working on super WiFi in the laboratory, the chairman said—and the order adopted today, he said, should enable the U.S. companies to beat other countries in bringing that technology out of the lab and into the market.
The new order includes several provisions aimed at addressing the concerns of people who use wireless microphones and had expressed concern that freeing up TV white spaces could interfere with the proper operation of their microphones. The order dedicates a portion of the TV white spaces spectrum for wireless microphone use—an amount that FCC Senior Staff Engineer Hugh van Tuyl said should be sufficient to support 12 to 16 wireless microphones. Organizations requiring more than that amount of wireless microphones would have the option of requesting inclusion in the new database.
The new order also eliminates a previous recommendation that would have required devices with geo-location capability to sense and adjust their signal strength based on surrounding devices. Van Tuyl added, however, that the FCC encouraged development of that capability for possible use in the future. Van Tuyl also hinted that the database approach might be used again in the future. Potentially, he said, it could "serve as a model for providing access to other spectrum bands in the future."
TV white spaces spectrum already has undergone several trial deployments to support smart city, smart grid  and health care applications.