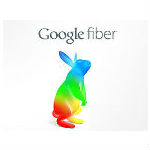 Google announced Salt Lake City as their latest Google Fiber city today. Salt Lake City joins Atlanta, Charlotte, Nashville and Raleigh as Google Fiber expansion cities. Google Fiber is already up and running in Austin, Kansas City, and Provo, Utah.
"We're looking forward to seeing Salt Lake residents use gigabit Internet to spark creative ideas, jumpstart businesses and collaborate in ways they couldn't before," said Devin Baer, Associate City Manager, Google Fiber, Salt Lake City in a blog post announcing the move.
Google Fiber Footprint
Google first announced Google Fiber expansion plans beyond the original three markets in 2014. Salt Lake City was on that potential expansion list, as was Portland, Phoenix, San Antonio, and San Jose. Google announced their Google Fiber footprint would expand to include Atlanta, Charlotte, Nashville and Raleigh in January 2015.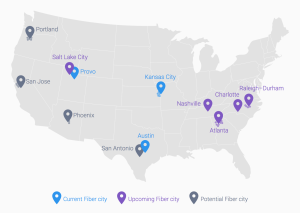 At the time of that announcement, Google announced they were continuing to explore additional markets and would be making announcements throughout the rest of 2015. Salt Lake City was obviously the first of the remaining five identified markets to make the cut. I suspect we'll see more throughout 2015.
Salt Lake City will become another competitive market to watch. Incumbent provider CenturyLink has already announced Gigabit plans there. Incumbent cable provider Comcast has DOCSIS 3.1 working in a lab and will be in a position to launch Gigabit services over the next year or so.