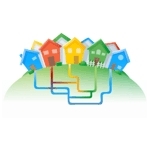 Ever since Google announced their first Google Fiber plan in Kansas City, their intentions with this broadband service provider approach have been debated. Was Kansas City (and Austin and Provo which followed) just an experiment as a way to 'shame' other ISPs into offering next generation broadband?
Or was Google seriously considering joining the ranks of regional or even national ISPs? Looks like their announcement today sheds a little more light on this debate.
Google Fiber Expansion
Google is now considering nine additional metro markets, which include 34 localities for their 1 gigabit FTTH service. There are major markets on this list, including Atlanta; Phoenix; and Portland, OR among others. These identified cities haven't been firmly selected as of yet.
Google is shrewdly inviting these cities to 'apply' for Google Fiber by providing them with detailed data regarding demographics and density, infrastructure capabilities ("…maps of existing conduit, water, gas and electricity lines…"), topography, and other important factors to determine suitability. They will then work with local leadership, expecting some major concessions I would assume, before making a build decision.
Imagine the exposure Google will get by having nine major markets go through this process, not to mention the data they will collect. Google learned the power of this process during the original Google Fiber launch, where 1,100 localities competed to get the first Google Fiber city.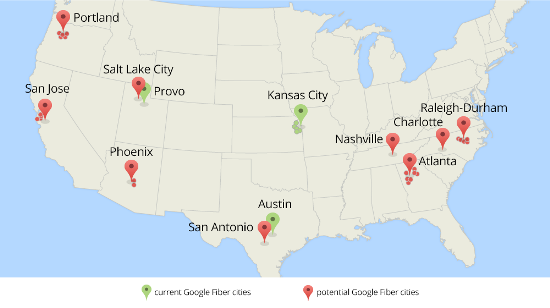 "While we do want to bring Fiber to every one of these cities, it might not work out for everyone. But cities who go through this process with us will be more prepared for us or any provider who wants to build a fiber network," said Milo Medin, VP, Google Access Services in a blog post.
Implications Aplenty
Medin says winning cities will be selected by the end of this year and they intend to share the results of these efforts on a new microsite. The implications here are numerous, starting with the competitive dynamics. Should Google move forward in a meaningful way, they would be a serious broadband access player and could potentially become the largest FTTH provider in the country (albeit it would take considerable time to pass Verizon FiOS).
Incumbent providers in these markets would have to respond. Given what happened in Austin, with both AT&T and Grande Communications announcing their own gigabit offers, Google could be a catalyst for a massive uptick in gigabit broadband services. It is somewhat interesting that this expansion round does appear to avoid existing Verizon FiOS markets. Perhaps Google's efforts and market expansion may rekindle Verizon's now closed FiOS expansion plans.
Beyond the markets Google ultimately selects, there will certainly be a call to join this growing gigabit movement. It will become an economic development issue, where cities will probably determine they need/want gigabit services too. To make things more interesting, Google is already talking about 10 gigabit networks.
So regarding the Google intention debate, it appears they are accomplishing both – becoming a serious broadband access service provider and providing a catalyst for next generation broadband that may help significantly reshape the broadband access market in the U.S. Stay tuned.