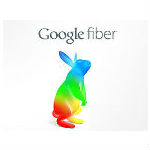 Google will announce this week Google Fiber expansion plans to four additional markets, according to numerous reports, including the Wall Street Journal. The markets are all in the Southeast and include Nashville, Atlanta, Charlotte, and Raleigh. Google has not formally confirmed these reports, but has scheduled media events in all four cities.
These four new markets will join Google's current Google Fiber cities of Kansas City, Austin, and Provo, Utah. Google announced expansion plans for Google Fiber in early 2014, eying nine additional markets (34 localities in total). It looks like Nashville, Atlanta, Charlotte, and Raleigh have made the first cut.
No indication of whether there will be additional markets to be announced from the initial nine. Google has learned a lot from their first three markets and puts these cities through an extensive and exhaustive qualification process.
I'm sure there are some disappointed cities. Portland appeared to be an attractive target for Google Fiber, as did a few others.
Google has been a catalyst to the broadband industry with these gigabit FTTP networks. They certainly have played a major role in the gigabit Internet trend, where cities and towns across America seem to be clamoring to get gigabit capability built for their communities.
Incumbent carriers have taken notice. CenturyLink, Frontier, Cox, TDS, and AT&T (among others) are now all active with gigabit plans of their own. Smaller independent carriers and cooperatives, and municipalities led the initial gigabit movement and have kept pace as well.
AT&T has pre-empted Google with gigabit fiber plans in all of these new announced markets, creating an interesting competitive dynamic.