V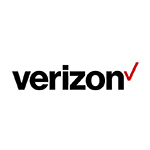 erizon Virtual Network Services, launched today, will give customers "around the globe" the ability to download a range of network functions to generic premises-based hardware, Verizon said. The news came just days after AT&T announced a similar offering, which it calls "Network Functions on Demand."
Both offerings are underpinned by software defined networking (SDN) and network functions virtualization (NFV), both are offered internationally and both services rely on partnerships with Cisco, Juniper, Fortinet and Riverbed. Additionally both carriers said they have plans to offer virtualized network services as cloud services. Verizon specified a launch this fall of the cloud-based offering.
But while AT&T only announced the four partnerships for now, noting that others are in the works, Verizon also announced partnerships with Palo Alto Networks and Viptela. There are some differences in what each carrier is offering from some of the vendors, however.
Verizon Virtual Network Services Vs. AT&T Network Functions on Demand
For example, while both companies give customer the ability to load a Cisco or Juniper router onto generic customer premises equipment (a service Verizon calls "uCPE"), Verizon also offers several other services from those companies, including security services from Cisco and Juniper, as well as vWAN optimization and SD-WAN capability from Cisco. SD-WAN has been a hot topic in recent months, as enterprise customers see it as a way of reducing network costs by minimizing their need for costly MPLS circuits.
Here's a comparison chart between the Verizon and AT&T virtualized services announced this week:
Verizon Virtual Network Services Vs. AT&T Network Functions on Demand
Partner
Verizon
AT&T
Cisco
uCPE

vSecurity

SD-WAN

vWAN Optimization

Virtual routing
Fortinet
vSecurity
Virtual security
Juniper
uCPE
vSecurity
Virtual routing
Palo Alto
vSecurity
Riverbed
vWAN Optimization
Virtual WAN optimization
Viptela
SD-WAN
Source: AT&T, Verizon, Telecompetitor
A Big Week for Virtualization
This has been a big week for virtualization news in the telecom industry. In addition to the AT&T and Verizon virtualized network services news, AT&T and Orange announced a partnership in pursuit of SDN and NFV standards, and Level 3 and Alianza revealed the results of Heavy Reading research they had commissioned involving voice network virtualization. That research showed strong interest on the part of service providers in virtualizing their voice network services.