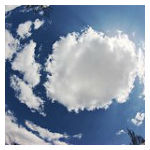 It wasn't so long ago that VoIP and softswitches appeared to be the future for telecom voice networks. But much of that equipment already is due for replacement – and rather than deploying more of the same, service providers increasingly are looking at voice network virtualization, according to new research conducted by Heavy Reading for Alianza and Level 3 Communications. Alianza provides cloud-based voice network virtualization for service providers  and has worked closely with Level 3 to create what the companies view as a turnkey solution for voice network virtualization. Level 3's contribution to the offering includes interconnection services, numbering resources and other capabilities.
Voice Network Virtualization
The decision to move toward voice network virtualization is driven in large part by declining voice revenues – 69% of service provider respondents to a Heavy Reading survey said voice eventually will become a free application. Yet 81% agreed with the statement that "Voice in our portfolio helps drive adoption/ growth of other services."
The goal of voice network virtualization is to reduce the cost of delivering voice services. Providers pursuing this task have two basic options, Heavy Reading notes.  They can use network functions virtualization to deploy their own virtualized softswitch/ IMS core – essentially replicating a VoIP network using generic hardware rather than purpose-built devices. Or they can adopt a cloud-based approach.
The Heavy Reading report doesn't explore which types of service providers are most likely to adopt each approach. But in an interview, executives from Alianza and Level 3 said they expect the largest telcos to deploy their own virtualized voice network infrastructure, while smaller telcos as well as large and small cable companies and competitive carriers are more likely to be open to a cloud-based approach.
Smaller cable companies have been the earliest adopters of the Alianza/ Level 3 solution, noted Shaun Andrews, senior vice president of IP and real-time communications for Level 3. Cable companies as well as CLECs typically are already delivering VoIP over their broadband infrastructure, which simplifies the migration to cloud-based voice network virtualization.
For cablecos, migration involves removing softswitches from the network, explained Kevin Mitchell, Alianza vice president of marketing. Voice calls will "still be going over broadband to a major data center and aggregation points of the cable operator," Mitchell said. From there, connections go to Alianza's data center where they "connect to feature functionality in the cloud that is our solution."
Telcos that have not yet phased out POTS also could use the offering, but "some place in the network they have to make the transition" to broadband, Mitchell noted. This could occur at a digital loop carrier, he said.
Alianza and Level 3 have seen interest in their offering from various types of service providers. Andrews also noted that the solution could appeal to other types of companies such as satellite companies or prepaid MVNOs.