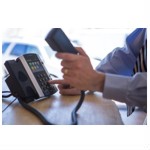 An announced TDS managedIP footprint expansion will bring the hosted VoIP service to businesses in 80 new communities, which are served through cable properties acquired by TDS over the years. The properties are located in several states, including Arizona, Colorado, Nevada, New Mexico, Oregon, Texas and Utah.
TDS's managedIP service is a hosted business communications platform, powered by Cisco, Polycom, and BroadSoft. With a starting price of $24.95, a managedIP seat offers basic business voice service with 16 features. A unified communications upgraded seat begins at $31.95 and adds instant messaging, desktop share, and a virtual collaboration room.
The previous TDS managedIP footprint included most of their traditional wireline telecom markets, Stephanie Senner, Manager of Commercial Marketing for TDS, tells Telecompetitor in an interview. They began offering hosted VoIP services over a decade ago and currently manage 103K hosted seats. That footprint includes their own 3,400 employee base, who also utilize managedIP.
Cable Footprint Opportunity
TDS sees a significant hosted VoIP opportunity in their cable areas. TDS has acquired several in the past few years including Baja Broadband and Bend Broadband, among others. Turns out, many of their customers are buying OTT hosted VoIP services and they see that as an opportunity. It's evidence of demand.
"What we were finding is, that because we offer the fastest Internet speeds in these areas, customers were purchasing internet service from us, then adding an "over the top" Voice over IP service from a third-party provider," said Senner. "This combination of multiple technology vendors isn't ideal for most businesses because it means multiple support contacts."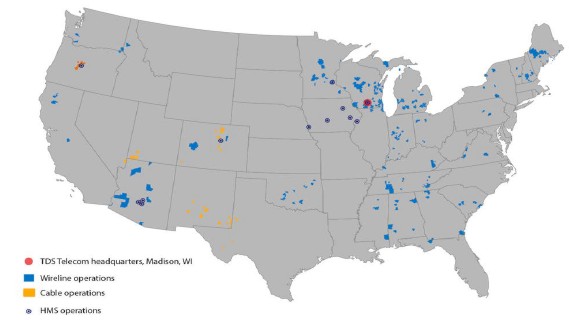 Senner thinks their local presence combined with a feature-rich hosted product riding its own broadband network will bring a competitive advantage. Senner believes an OTT VoIP solution has its drawbacks.
"It also means businesses have to settle for a less-than-perfect VoIP solution because very few of the third-party providers have local support personnel," said Senner. "In addition, they typically don't offer on-site installation or have equipment or service tuned to work effectively with the TDS network."
TDS will provide the same features for managedIP in these new territories as they offer in their traditional markets. Senner says they've already identified an addressable opportunity of 20K businesses in these new territories. An ideal target for TDS has the need for at least 4 seats, she said.