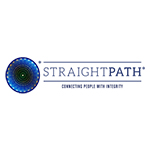 Straight Path Communications has agreed to a spectrum squatting settlement with the FCC valued at more than $100 million. The company, which calls itself an "intangible asset monetization company," specializes in "maximizing the value of assets such as microwave bandwidth licenses."
The settlement resolves an FCC investigation of Straight Path's failure to deploy wireless service in the 28 GHz LMDS and 39 GHz bands – both of which are considered well suited to supporting next-generation 5G wireless services. To resolve the issue, Straight Path will pay a $100 million civil penalty, surrender 196 of the 39 GHz licenses that the company holds, sell the remainder of its license portfolio and remit 20% of the proceeds of that sale to the U.S. Treasury.
In a press release, the FCC said its investigation into Straight Path was triggered by an anonymous tip stating that Straight Path obtained renewal of its 39 GHz licenses from the FCC by submitting filings incorrectly claiming the company had constructed systems that in fact were never built.
"Squatting on spectrum licenses without any meaningful effort to put them to good use in a timely manner is fundamentally inconsistent with the public good," said Travis LeBlanc, chief of the FCC's enforcement bureau in the release. "Wireless spectrum is a scarce public resource. We expect every person or company that receives a spectrum license to put it to productive use."
Straight Path "Pleased"
Straight Path also issued a press release, which put a positive spin on the settlement, noting that the company was "pleased" that it was able to "achieve a comprehensive settlement with the FCC." According to Straight Path Communications CEO Davidi Jonas, the settlement "allows us to move forward as the largest holder of 39 GHz spectrum, with about 95% of the total licenses commercially available at this time, as well as a significant holder of 28 GHz in major markets, including New York and San Francisco."
Post-settlement, Straight Path will still hold an average of 620 MHz in the top 30 U.S. markets and cover the entire nation with 39 GHz spectrum, Jonas said. In addition, he said the company has retained all of its 28 GHz spectrum licenses.
At least some of Straight Path's 39 GHz spectrum is in use or should be soon, as Windstream said several months ago that it would use spectrum licensed to Straight Path to support a fixed wireless broadband offering targeting the business market.
In mid-2016 the FCC began a process that ultimately should lead to an auction of spectrum in the 28 GHz, 37 GHz and 39 GHz bands for 5G wireless. But some carriers are eager to deploy 5G and seem unwilling to wait for the FCC to free up spectrum. Verizon's plan to purchase XO Communications, for example, was driven in large part by a desire to obtain XO's 28 GHz spectrum.
Straight Path's spectrum holdings would appear to be of considerable value for these carriers and the company appears well positioned to fetch top dollar for its holdings.