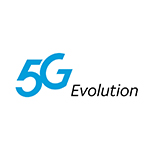 Upcoming AT&T 5G trials with Qualcomm and Ericsson will focus on emerging 5G new radio (NR) specifications, with the goal of accelerating millimeter wave (mmWave) deployments. Emerging 5G NR specifications are a project of global standards group 3GPP.
These AT&T 5G trials will focus on the 28 GHz and 39 GHz mmWave bands, with a goal of multi-gigabit per second data rates. AT&T will provide the spectrum, Qualcomm the devices, and Ericsson the base stations, using 3GPP 5G NR Multiple-Input Multiple-Output (MIMO) antenna technology with adaptive beamforming and beam tracking.
3GPP 5G Release 15 Focus
These trials have a mobile broadband focus, but will include fixed wireless applications and will take place in the U.S. in the second half of 2017. Unlike other announced 5G trials from tier one carriers which are pre-standard, this trial appears to be following the emerging 3GPP 5G Release 15 standard closely.
"Tracking the 3GPP specification is important because it promotes adherence and validation with the global 5G standard, accelerating the time to standard-compliant devices and infrastructure," a press release announcing the trials states. "Focusing on the 5G NR standards also should validate that the technology will work correctly with any future 3GPP 5G NR updates."
The news comes out of this week's CES show in Las Vegas, which has a significant 5G focus. All four U.S. tier one carriers are highlighting next-generation wireless aspirations, and there's a bit of a race to get out in front with 5G. Verizon is moving aggressively with pre-standard 5G applications and is on record as saying their first pre-standard 5G deployment will happen in 2017.
Both Sprint and T-Mobile are touting next-generation wireless moves this week as well, although they're not necessarily 5G related. With these AT&T 5G trials, AT&T appears to be claiming leadership with actual 5G standards, as opposed to pre-standard momentum.
Additional AT&T 5G Moves
In a separate release, AT&T also offered additional insights into their 5G roadmap:
1 Gbps Speeds in 2017: The continued deployment of our 4G LTE-Advanced network remains essential to laying the foundation for our evolution to 5G. In fact, we expect to begin reaching peak theoretical speeds of up to 1 Gbps at some cell sites in 2017. We will continue to densify our wireless network this year through the deployment of small cells and the use of technologies like carrier aggregation, which increases peak data speeds. We're currently deploying three-way carrier aggregation in select areas, and plan to introduce four-way carrier aggregation as well as LTE-License Assisted Access (LAA) this year.
5G Video Trial with DIRECTV NOW: In the first half of 2017, we plan to conduct a trial in Austin where residential customers can stream DIRECTV NOW video service over a fixed wireless 5G connection. As part of this trial, we'll also test additional next-generation entertainment services over fixed 5G connections. The trial will include multiple sites and devices, and we expect to further advance our 5G learnings – especially in how fixed wireless mmWave technology handles heavy video traffic. And over time, the reach of our 5G deployments will be enhanced even more as customers discover new, innovative mobile-first video services.
First 5G Business Customer Trial: Last fall, we launched what we believe to be the industry's first 5G business customer trial in Austin with Intel and Ericsson using millimeter wave (mmWave) technology, which can deliver multi-gigabit speeds using an unlicensed band of spectrum. We trialed several video streaming and conferencing experiences, and saw upload and download speeds around 1 Gbps during the first phase of the trial.