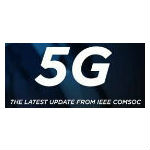 The FCC on Friday released additional details on proposed plans to open up an unprecedented amount of spectrum for 5G wireless networks.  The commission expects to vote next month on the plans, which are quite similar to what was proposed late last year, except with regard to the size of spectrum blocks to be auctioned and with regard to 5G license areas.
The changes involving 5G license areas may be disappointing to some smaller network operators, as those changes are likely to make it more difficult for smaller operators to obtain spectrum in comparison with the original plan.
As expected the plans also call for network operators to share some portions of the spectrum bands with current users of that spectrum. In addition, the plans call for a large block of spectrum to be made available on an unlicensed basis.
The amount of spectrum that the FCC expects to open up for 5G totals almost 11 GHz, which is several times more than the total amount of spectrum currently available for mobile use.
5G License Areas
Last year's proposal called for three different high-frequency spectrum bands in the millimeter wave range to be auctioned on a county-by-county basis, but current plans call for county-size licenses for only one of the bands. If the proposed plan is adopted, licenses for the other two spectrum bands will be based on partial economic areas (PEAs). While there are more than 3,000 counties in the U.S., there are just over 400 PEAs – and PEA license areas are larger than some smaller network operators will be willing or able to bid on.
5G wireless is expected to provide bandwidth as high as 1 Gbps or more over relatively short distances and this one of the factors that caused the FCC initially to recommend county-size 5G license areas. "[W]e believe county licenses best fit the localized types of services we expect to be offered in the [millimeter wave] bands," the FCC wrote at that time. "These bands do not propagate well over long distances, and when used in mobile applications, are expected to provide coverage of areas measured in meters, not kilometers."
The commission also noted at that time that county-size 5G license areas could give network operators the ability to target deployments to areas where they need extra capacity. In areas where broader coverage is desired, larger carriers could aggregate counties — which serve as the building blocks for traditional license areas — into larger license areas, the commission noted.
It is not clear why the FCC moved away from this direction for two of the three 5G spectrum bands, but it likely was at the urging of larger national carriers, who generally favor larger license areas. Perhaps the topic will be discussed at next month's FCC meeting, at which the commission is expected to vote on the 5G spectrum proposal. It's important to note, though, that although the current plan is different from what was originally anticipated, it still calls for a large amount of spectrum – two 425 MHz blocks — to be licensed on a county basis.
The Band Plan
Details about the different spectrum bands that the FCC expects to open up and the 5G license areas that the commission expects to implement are as follows:
Bands to be opened up include:
The 28 GHz band (between 27.5-28.35 GHz) to be licensed on a county basis
The 37 GHz band (between 37-38.5 GHz) to include shared access in the 37.37.6 band, and with licenses issued on a PEA basis for an "exclusively licensed" portion of the band
The 39 GHz band (between 38.6-40 GHz) to be licensed on a PEA basis
An unlicensed band between 64-71 GHz
All PEA licenses will be issued in 200-MHz blocks, which the commission noted, offers "consistency." Last year's proposal called for blocks of a variety of sizes, but FCC Chairman Tom Wheeler recently revealed plans for the 200-MHz blocks.
MVDDS Band Not Part of Plans
One spectrum band not included in the current FCC 5G spectrum proposal is the one between 12.2-12.7 GHz known as the multichannel video and data distribution service (MVDDS) band. A group of license holders including Dish Network is hoping to persuade the FCC to allow the use of MVDDS spectrum for 5G.