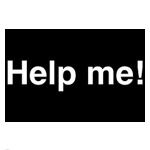 Broadband services will be behind a near tripling in revenue for consumer and SMB technology services in the U.S. over the next five years, with U.S. households making up more than 40% of a $30 billion market by 2015, according to research from Parks Associates.
The torrent of new, multimedia broadband services and consumer devices has led broadband network operators, as well as major retailers, such as Best Buy and Office Depot, and OEMs (Dell and HP), to enter the consumer and SMB tech support market.
"The market opportunity for consumer- and SMB-oriented technical support services is significant because it is currently underutilized," said Parks' VP, principal analyst, Kurt Scherf. "One-third of consumers and 44% of SMBs experienced computer-related problems, but only 13% of those people and 28% of those businesses used professional support services."
The new services "have increased awareness and use among both consumers and SMBs in the past year," according to Parks' analysis. New services from telecompetitors mentioned include AT&T's ConnectTech and TechSupport 360, Verizon's ExpertCare, and Comcast's Xfinity Signature Support. Taken together, they "important in promoting technical support services to a wider audience," Parks says.
Capitalizing on this need over the long term will depend on "the ability to add support from new platforms and scale services to provide for multiple channels of support." That will entail moving from a "PC-centric" focus on "as-needed 'break-fix' support to providing a mix of depot repair with proactive maintenance services across the range of digital consumer electronics. Providers will also benefit from providing specialized server and hosted back-up support for SMBs.
"The foundation of technology support services is in time-of-needed repair and troubleshooting elements," Scherf added. "However, as this market matures, offerings will include support of new devices such as smartphones and tablets. Providers will augment their traditional warranties and service plans with additional services based on a holistic model of support that focuses on time-of-purchase and includes assistance throughout the lifecycle of a technology or service.
Image courtesy of flickr user Sagolla