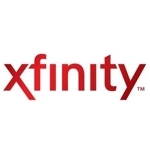 Comcast is launching a new premium tech support service, XFINITY Signature Support, which offers both remote and in-home technical support. The move is an ongoing service provider trend that aims to build incremental revenue by addressing the growing need of 'digital lifestyle assistance' that customers increasingly need in the age of networked homes and gadgetmania.
"Given the incredible growth and complexity of personal electronics devices, our customers have told us they would like additional choices for technical assistance beyond the support we already provide for their video, Internet and voice services.  As we continue to invest in the overall Comcast experience, Xfinity Signature Support lets us provide an end-to-end technical support solution for customers," said Mitch Bowling, Senior Vice President and General Manager of New Businesses for Comcast Cable in a press release.
The service provides a variety of subscription plans ranging from $4.95/month to $19.95/month for tech support for computers, home networks, and other peripherals. In addition Comcast is adding an equipment protection plans ranging in price from $3.95/month to $18.95/month. Equipment protection plans offers repair and replacement services for computers and TVs.
http://www.youtube.com/watch?v=NzJo9SM7xmA&feature=player_embedded
With the service, Comcast is obviously competing with other service providers, but also expands their competitive reach to retailers like Best Buy, who also offer similar plans at point of purchase for these electronics.
Comcast joins many other telecompetitors with this approach including Verizon's Expert Care, AT&T's ConnecTech, and Cox's Tech Solutions, among others. Comcast will initially launch XFINITY Signature Support in the Twin Cities, Atlanta, and Chattanooga, and aims to take the service footprint wide by the end of 2011.