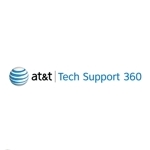 AT&T is expanding AT&T Tech Support 360, their IT tech support service for small and medium business (SMB) customers. The expansion will bring SMB servers into the fold, which previously included tech support for business PCs.
AT&T will now support Windows based servers with the remote tech support service. "With the growth of mobile applications, mobile devices, and remote workers, more small and medium business are investing in servers to run their business," said Michael McDonald, analyst, AMI-Partners, an industry research firm. "As a result, the demand for remote IT server support is growing as well and we expect that it will continue to grow for the foreseeable future."
AT&T's Tech Support 360 includes the following services:
24/7 server performance monitoring
Security patch management
Management of critical business applications, and network and Internet connectivity
Monitoring of firewalls, switches and routers
Consultative recommendations on best practices
Unlimited phone and live remote support
Regular reporting and updates
AMI predicts a 50% growth rate for SMB IT tech support services. AT&T sells the IT tech support services on a subscription model, starting at $99 per month per server. That price can go as high as $309 per month for a 'premium' subscription. PC support services start at $19 per month per PC.
Remote IT support services for small businesses can be seen as a complementary offer, or perhaps alternative offer depending on service provider capability, to cloud services, where many telecompetitors are looking to actually host and manage servers for business customers. Regardless of the strategy, looking to mine the SMB market segment for revenue opportunities is a prudent move.