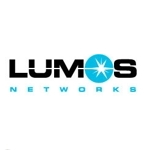 The latest independent broadband provider, Lumos Networks, is now live. Lumos is the wireline broadband spin off of nTelos, the Waynesboro, Va based independent carrier.
nTelos will now focus on the wireless side of the business, with Lumos now focused on the wireline side. It's a strategy we've seen before, where high growth wireless operations and traditional wireline telephony services are formally spun off into separate companies. That's how Windstream and Embarq were formed, with the former spun out from Alltel and the latter from Sprint.
History suggests these transactions usually end up with further M&A activity, especially with the high growth wireless spin out. The wireless only version of Alltel has been bought and sold a couple times since its formation, with the majority of it now a part of Verizon Wireless and other parts of it with AT&T (although a much smaller version of Alltel Wireless still exists). Embarq is now a part of CenturyLink, with rumors suggesting that CenturyLink may have an interest in acquiring Sprint at some point in the future – kind of a "getting the band back together" move.
As for Lumos, they describe themselves as "… a fiber-based service provider in the Mid-Atlantic region. We provide leading-edge data, broadband, voice and IP services over an expanding fiber optic network. We follow a strategy of being first to our regional markets with technology and services first introduced in metropolitan areas by national service providers. Lumos Networks delivers communications services with excellence, innovation, and integrity."
nTelos combined their legacy independent phone company with recent fiber and cloud asset purchases, FiberNet, from One Communications Corp. to form Lumos. They will offer both consumer and business services, including a Microsoft Mediaroom powered IPTV service.