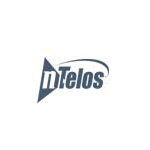 In announcing the plan to split NTELOS into separate wireline and wireless businesses yesterday, NTELOS chief James A. Hyde said, "This is a separate and grow initiative."
On a conference call with investors, Hyde said the wireless and wireline units should both see stronger growth because they will not have to compete with each other for limited resources. The businesses also should have more flexibility to pursue partnerships with third parties that could conflict with the interests of the other unit, Hyde said.
Hyde insisted that NTELOS is not making the split in anticipation that one of the new businesses would be acquired by or involved in a merger with another carrier. Nevertheless, history suggests that's not only possible—it's more than likely.
Pacific Bell, Alltel and Sprint are just three examples of carriers that split their wireless and wireline businesses and later saw one or both of those businesses recombine with another entity. For NTELOS, the question may not be if one or both of the new companies will be involved in a merger or acquisition but when.
One wrinkle for NTELOS is that the company is a wireless partner with Sprint, which could complicate any potential M&A activity on the wireless side. On the wireline side, Hyde noted that the business looks more like a high-growth CLEC than a declining ILEC. That reality, combined with the wireline network assets that the company gained through its recent acquisition of FiberNet, could make it attractive to any of several companies that are playing the role of consolidator.
Whatever may happen along those lines, it's unlikely to occur until the second half of 2011 at the earliest because that's when Hyde anticipates the NTELOS split will be finalized.