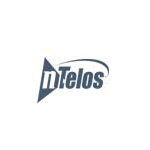 It's been a busy week for merger and acquisition activity in the independent telco sector. The latest transaction to close is NTELOS' acquisition of the FiberNet business unit from One Communications Corp. We previously noted that Windstream has completed over $1 billion in M&A activity this week.
"The FiberNet purchase is another significant step for NTELOS as we continue to position our wireline business as the preferred provider of high-bandwidth data products in the Mid-Atlantic region," said Frank L. Berry, NTELOS executive vice president and president of wireline operations in a press release. "The FiberNet network provides enhancements that add diversity and capacity to our combined 5,700 route mile network and the increased density, provides immediate access to more enterprise customers in new tier two and three markets."
NTELOS is a Waynesboro, Va based triple play and wireless provider, with operations in Virginia, West Virginia, Pennsylvania, Kentucky, Ohio, Tennessee, Maryland and North Carolina. As of September 30, 2010, NTELOS generated $404 million in 2010 revenue and had 438K wireless subs, 88K access lines (ILEC and CLEC), 23K wireline broadband connections, and close to 2K IPTV subs.
The $163 million FiberNet transaction includes a 3,500 route-mile fiber optic network and approximately 30,000, primarily small and medium business, customer accounts in West Virginia, Ohio, Maryland, Pennsylvania, Virginia and Kentucky. FiberNet was a division of Burlington, Mass based One Communications.