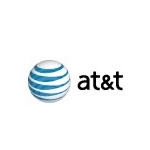 AT&T has gained control of former Alltel markets in 79 markets across 18 states, representing approximately 1.6 million subscribers. The new wireless assets come from a mandated divestiture from Verizon, which was ordered in exchange for regulatory approval of their acquisition of Alltel. The transaction does include some non-Alltel assets and was valued at $2.5 billion.
The new markets are in primarily rural territories in Alabama, Arizona, California, Colorado, Iowa, Kansas, Michigan, Minnesota, Montana, Nebraska, Nevada, New Mexico, North Dakota, South Dakota, Tennessee, Utah, Virginia and Wyoming.
Significant network integration has to take place for these territories since Alltel operated a CDMA based wireless network and AT&T operates a GSM version. AT&T estimates the transition will take about 12 months. Current customers will continue to use their existing service until the transition is complete, at which time they'll have to select a 'new comparable device,' which AT&T says will be offered at no additional charge.
Of course that offer will not extend to new smartphones, including the iPhone. Or as AT&T politely puts it customers "may also choose an upgraded handset from AT&T's exciting lineup of industry-leading devices." Looks like AT&T just got another million or so customers to try to upsell an iPhone to.