Sponsored Content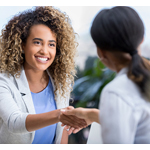 The evolution of the telecom industry has dramatically changed the way we do business. From customer service to engineering to marketing, nothing is as it used to be. Today, service providers are adding more and more services to increase revenue and streamlining processes to increase efficiency. The focus on growth is as intense as ever…and so is the competition. Success in today's world requires an unwavering focus on one item in particular: Providing the best customer experience.
The tools you provide customers to manage their accounts, pay their bills and add new services are the new defining characteristics between you and your competition, and your growth in revenue. For many, it is simply integrating customer care and billing, sales and engineering tools with an online and mobile presence.
NISC has a suite of products available to help with everything from online bill payment and presentment, provisioning, managed WiFi, sales and marketing and order management.
Their Convenience…Your Efficiency
Imagine the tools you could deploy to enable and engage your customers to take care of whatever they want, whenever they want. Online customer portals and mobile apps for account and trouble management can enhance your customers' online and mobile experience, engaging customers on their terms.
Troubleshoot Without Truck Rolls
When leveraging innovative solutions, your organization can effectively resolve broadband service interruptions, or even correct them before the customers become aware of an issue, by managing the internet gateway and the devices behind it connecting to your broadband service. A critical component is the ability for your organization to offer efficient and effective customer care by remotely pushing firmware updates, administering network changes and diagnosing system issues. Ensure the solution works with many brands and models of modems and residential gateways, allowing you to offer your customers the latest and greatest manageable devices. Empower customers to manage their own devices, resolve performance issues, set parental controls and administer changes to their home network all from the convenient app.
Online Tools Generating Revenue
These online and mobile tools don't just provide a great customer experience, they also provide a great source of revenue. Allowing customers to pay bills online, request electronic statements and set up autopay will help reduce delinquents, increase on-time payments and eliminate paper and mailing costs. Online tools also provide the opportunity for both new and existing customers to sign up for new services or increase service levels, all while automating the generation of service orders into your billing system and auto-provisioning during the business day and after-hours.
Data Mining
Understanding your customers' behavior is just as imperative as understanding your return on investment. Utilize your website and reporting tools to better understand your customer base through metrics on how they navigate your website, which services they view, the pages getting the most unique visitors and other user information. With these tools, you can now mine the valuable data you have in your billing and OSS systems, as well as leads from outside sources such as your website, to create a dynamic sales lead repository for your marketing team to leverage and grow your customer base. Integrating these capabilities with tools like Salesforce® will give your on-the-go sales team the tools they need in the palms of their hands.
Interested in Getting Started?
There is no denying it: Customer engagement generates revenue. The best growth strategy is focusing on customer satisfaction and how easily and conveniently they can interact and do business with your telecom. Visit nisc.coop to learn more about NISC and the powerful customer engagement solutions available today that will help increase your revenue tomorrow!
Interested in publishing a sponsored post to Telecompetitor? Contact us or call 240-450-2161.