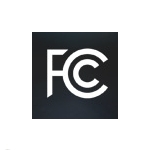 The FCC late yesterday offered the nation's largest price cap telcos $1.7 billion annually for six years to bring broadband to parts of their service territories where broadband is not available today. Funding offered averages just over $400 per line annually ($411). The commission made a point of noting that funding for the broadband program, known as the Connect America Fund (CAF) will be accomplished without increasing the overall size of the Universal Service program, through which the CAF program will be funded.
The FCC's offer has the potential to make the greatest impact on AT&T and CenturyLink, which were offered $493 million and $514 million annually, respectively. If AT&T were to accept all of the funding offered, the carrier would commit to bringing broadband to 1.265 million locations. For CenturyLink, that number is 1.19 million.
Carriers will accept or decline funding on a state-by-state basis, and funding for areas for which the incumbent carrier declines funding will be offered to other network operators, with funding for an area awarded through a reverse auction process. Price cap carriers have until late August to make their decisions about whether to accept funding.
At least two carriers – Frontier  and Windstream – already have indicated that they expect to accept some CAF funding.  And in a press release yesterday Frontier President and CEO Dan McCarthy reiterated that view, noting that the company would be reviewing the offer in more detail and that he looks forward to "participating and utilizing the resources to expand broadband infrastructure across our rural markets."
Potential Broadband Connect America Fund Impact
If all 10 of the carriers offered CAF funding yesterday were to accept the full amount of funding offered, they would be committing to bringing broadband at speeds of at least 10 Mbps downstream and 1 Mbps upstream to more than four million locations.
An FCC official confirmed that four million is lower than the total number of homes in price cap territories that cannot get broadband today, noting a $52.50 monthly support threshold. The official also noted that there could be some unserved locations in census blocks that are partially served by cable or other competitors and therefore ineligible for the offer of model-based support, and that other locations may be in areas that will be served by the remote area fund. Funding through that program has not yet been offered but the FCC previously said it would allocate $100 million annually to serving the nation's costliest unserved locations using technologies such as satellite broadband and broadband wireless.
The official did not provide a specific number of locations in price cap territories that are not targeted in this funding round, but I would estimate that it is a relatively small number. In 2010 the FCC estimated that about seven million U.S. homes did not have broadband available to them and that about two-thirds of unserved homes – or about 4.7 million locations — were in price cap territories. And undoubtedly the number of homes that can't get broadband has declined since then. The FCC official noted that "locations" includes homes and businesses, but homes generally outnumber businesses by a considerable margin in rural areas.
What will happen with unserved locations in territories served by the nation's smaller rate of return telcos remains to be seen. But the commission has pledged to address a Connect America Fund program for those carriers by the end of this year.
A chart showing how much CAF funding was offered to each price cap carrier can be found in an FCC notice issued yesterday.