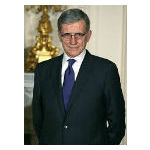 The FCC has committed to "taking action" on a broadband Connect America Fund program for the nation's smaller rate-of-return carriers by the end of the year, said FCC Chairman Tom Wheeler in a blog post Friday.
To further that goal, the commission has met with associations and others representing ROR carriers to "ask for their creative cooperation in getting this job done for rural consumers," Wheeler said. He also noted that he and his colleagues have made a commitment to Republican South Dakota Senator John Thune about completing this task. Thune has been an advocate for various rural telecom issues, including asking the FCC to allow carriers to collect Universal Service support for customers who take broadband but not voice service.
The FCC has made considerable progress in transitioning the voice-focused Universal Service program for the nation's larger price cap carriers into a broadband-focused Connect America Fund. But less progress has been made toward an equivalent transition for ROR carriers.
Rate-of-Return CAF
Wheeler noted that the commission began the process of establishing a CAF program for ROR carriers a year ago. At that time the commission took various actions on CAF, including adopting a further notice of proposed rulemaking (FNPRM) focused on ROR carriers.
The NPRM proposes that ROR carriers transition to model-based support, a move that already is underway for price cap carriers. Traditionally ROR carriers have received support based on how much their actual costs exceed national averages.
NTCA – The Rural Broadband Association previously submitted recommendations for a CAF program for ROR carriers but the FCC apparently didn't like those recommendations, arguing in the FNPRM that the recommendations relied on embedded costs and were "complicated."
Wheeler's post doesn't indicate whether the FCC has committed to tackling another important open issue for the CAF program – the contribution base. Traditionally the voice-focused USF was funded as a percentage of all carriers' long-distance voice revenues. But that mechanism is becoming increasingly impractical as voice revenues decline at the same time that the program is transitioning from a voice focus to a broadband focus.