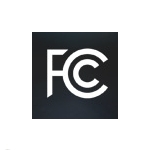 Price cap carriers receiving money in Phase 2 of the Connect America Fund will have to deploy broadband at speeds of at least 10 Mbps downstream  and 1 Mbps upstream to areas of their local service territories where broadband is not available today. The new requirement was one of several actions taken by the FCC at its monthly meeting today, where the commission also adopted a new price cap for rate of return carriers that receive funding from the high-cost Universal Service program.
As FCC Chairman Tom Wheeler previously indicated, the commission today also voted to raise the cap for the E-rate program by $1.5 billion annually to help cover the cost of bringing broadband and Wi-Fi to the nation's schools and libraries.
Price Cap CAF Speed Target
FCC officials at today's meeting said Phase II of the CAF program for price cap carriers is expected to get underway next year. That program calls for carriers to be offered support levels for broadband deployment to unserved areas based on a cost model. Carriers will have the option of accepting or rejecting funding on a state by state basis. If a carrier declines funding for a state, there will be a competitive bidding process to award funding.
Previously the minimum speed target for broadband deployment was 4 Mbps downstream and 1 Mbps upstream but officials said the target was being increased to make service comparable with what urban customers currently receive.
Carriers will have to one to two additional years to achieve deployment goals. Previously the deadline was five years.
Also at today's meeting, the FCC instituted a process for price cap carriers to have some areas within a state removed from deployment obligations and it relieved the price cap carriers from having to deploy voice service in certain situations such as in high-cost areas served by a competitor or where a competitor wins CAF II funding through the competitive bidding process.
Officials did not detail the new support caps for rate of return carriers, other than to say they were not based on quantile regression – an unpopular methodology previously used to establish caps that the commission later scrapped. The commission also said it would eliminate high-cost support for ROR carriers in areas with 100% overlap with a competitor.
E-rate Reforms
Changes to the E-rate program adopted at today's meeting consisted largely of what Wheeler previewed several weeks ago. One element that wasn't revealed previously is that telecom service providers will be required to provide high-speed broadband to schools and libraries in geographic areas where the telco receives support from the high-cost Universal Service Fund. Rates will have to be reasonably comparable to similar services in urban areas.
Target speeds were not discussed today but previously the commission has referenced target speeds as high as 1 Gbps per school – a target speed that would likely require fiber to the school. Officials did not discuss how telcos would be able to cover the cost of deploying fiber to schools currently lacking fiber connectivity while also meeting price requirements. High-cost funding today is based on a considerably lower broadband speed target.