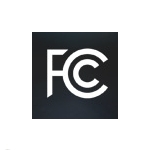 After months of industry debate, the FCC today voted unanimously to transition today's high-cost Universal Service fund into a Connect America Fund with the goal of making broadband available throughout the U.S. by the end of the decade.
Encompassed in those reforms is a plan for phasing down per-minute access charges, which currently help cover the cost of bringing voice and broadband service to rural areas. Additionally today's reforms will require VoIP service providers that originate or terminate traffic in TDM format to pay access charges on that traffic and will put rules in place to curb phantom traffic and traffic pumping.
Speaking at today's monthly FCC meeting where the order was adopted, FCC Chairman Julius Genachowski called today's reforms a "once-in-a-generation overhaul of Universal Service" and predicted that they would "unleash billions of dollars of private sector infrastructure spending in rural areas."
He also noted that "by constraining growth, today's reforms will minimize the burdens placed on all consumers." Consumers, he said, could save as much as two billion dollars annually on wireless and long-distance phone bills.
The order adopted today formalizes much of what Genachowski outlined in a speech several weeks ago.  But there were a few surprises—including substantial vagueness about how long-term Connect America funding for rate of return areas would be calculated and a revelation that the order would put "all carriers originating and terminating VOIP calls on an equal footing in their ability to obtain compensation." The latter move appears aimed at addressing the concerns of cable operators who have argued that reforms favor incumbent carriers.
Universal Service reforms
Key elements of the order adopted today involving the Universal Service program include:
Capping funding for the high-cost Universal Service program at today's $4.5 billion level for the next six years
Broadband is defined as 4 Mbps downstream and 1 Mbps upstream
Only one carrier to receive funding for an area
Here's how Universal Service reforms would impact various types of carriers:
Price cap carriers- These carriers, which include the nation's largest telcos such as Verizon and AT&T, currently receive about $1 billion in high-cost funding. Some of these areas have broadband, but price cap carriers have not deployed broadband as extensively as the rate of return carriers have.
Initially funding for price cap areas will be capped but price cap carriers will have the opportunity to collect as much as $300 million more if they bring broadband to areas that cannot get it today, collecting $775 per every new unserved location.
Beginning in 2013, funding for price cap areas will be determined through a combination of a cost model and a competitive bidding process. The FCC is tasked with undertaking a public process to develop a broadband cost model, which would determine target funding for each price cap area. The incumbent could then accept that level of funding and build out broadband or decline funding, in which case funding would be awarded through a competitive bidding process.
The high-cost program will be gradually phasing out as the Connect America program phases in, with funding ultimately capped at $1.8 billion annually for price cap areas.
Rate of return carriers- These carriers currently collect about $2 billion in high-cost support and the vast majority of their territories already have broadband, which has been funded in part through today's high-cost program because broadband and voice services share many of the same network infrastructure. Initially that fund would be capped and carriers will now be required to bring broadband to unserved customers who request it. As the high-cost program phases out and the Connect America program phases in, support for rate of return areas will remain capped at approximately $2 billion per year.
The FCC is issuing a further notice of proposed rulemaking seeking comment on establishing a long-term broadband-focused CAF mechanism for rate of return carriers, which will seek comment on reducing the current rate of return level of 11.25%.
Wirless carriers- Because a separate Universal Service program was never before established for wireless carriers, those carriers currently obtain funding through the competitive eligible telecommunications program, which pays these carriers based on the incumbent's costs. The CETC program currently comprises more than $1 billion of today's high-cost program. While some companies that collect this money would not have been able to deploy service without it, others are essentially milking the system.
Today's order will phase out the CETC program over five years. In addition $300 million will be awarded through a competitive bidding process for wireless carriers to bring 3G or 4G service to an area that cannot get 3G today. This is what will be known as the mobility fund—and it will rise to $500 million in future years.
As the CETC program phases out and the mobility fund phases in, the FCC said it expects to see an average of over $900 million going to wireless carriers each year through 2015.
Cable companies- Apparently the only opportunity for cable companies to obtain broadband Universal Service funding will be as competitive bidders if the incumbent declines to provide broadband.
Satellite and broadband wireless providers– These companies will have the opportunity to collect $100 million annually for providing broadband service to the most remote and highest cost areas, representing less than 1% of the U.S. population. The FCC will seek comment on how to award this funding.
Inter-carrier compensation reform
As for phasing down per-minute access charges, the FCC's plan calls for:
Immediately capping interstate and intrastate charges
Bringing interstate and intrastate rates to parity by July 2013
Bringing rates to bill-and-keep within  six years for price cap carriers and within nine years for rate-of-return carriers
Rate of return and price cap carriers will have different access charge revenue recovery mechanisms—and in a press release outlining today's order, the FCC notes that "We reject the notion that ICC reform should be revenue neutral."
How these recovery mechanisms will work is fairly complex and we will save those details for future coverage. Any readers who can't wait can check out the executive summary, may click here.