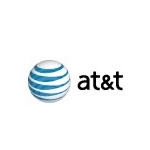 AT&T is using a cloud approach to support a landline-to-mobile text capability launched yesterday. The company is positioning the offering, dubbed AT&T Landline Texting, as a more convenient and efficient way for businesses to communicate with customers, explained Igor Glubochansky, AT&T executive director of Advanced Solutions, in an interview.
"Consumers like to text," said Glubochansky. "They hate being on hold."
From the perspective of AT&T's business customer, landline texting can save money in comparison with speaking to customers using voice service. Customer service representatives (CSRs) may be able to handle several customers simultaneously using landline texting, whereas voice communications only allows CSRs to handle a single customer at a time, Glubochansky explained.
"It's expensive to process calls when sometimes all it takes is a quick text," he said.
He cited the example of a customer in a home improvement store who might like to be able to send a text to get an answer to a question about a store offering.
AT&T Landline Texting
Businesses or government agencies enable AT&T Landline Texting on a phone number by phone number basis. Using a web portal interface, customers enter the phone numbers they want to support the service. AT&T verifies that the numbers belong to the party requesting the service, then sends an email with a link and a password to enable the customer to implement the service.
Authorized individuals at the business can then send and receive test and multimedia messages, as well as continuing to use the phone numbers for voice service. To send a text, they can use a web-based interface or mobile app, or they can use an application programming interface to integrate text capability with existing systems.
Pricing for the landline texting capability begins at $10 a month, with variations based on the number of messages and throughput.
"If they want to use their own API, pricing goes by volume," Glubochansky said.
Features of the offering include customizable signatures, auto reply capability and the ability to schedule text messages to go out at a certain time.
The capabilities of the landline text offering may sound a lot like the ability to chat with a CSR that some companies offer through their websites. But Glubochansky noted, for example, that some companies may have well publicized, recognized and easy-to-remember phone numbers that they may want to text-enable.
AT&T is the first major carrier to offer landline texting, Glubochansy said.
In addition to generating additional revenue, I would think landline texting could help telcos minimize landline disconnects. Although individuals and businesses are discontinuing landline service, in part, to save money, they might be somewhat less inclined to do that if their landline service could more closely match the mobile service capabilities to which they have become accustomed.