Comcast today announced a range of sophisticated capabilities for the Comcast Wi-Fi gateway, including voice control, user metrics and the ability to create rules and schedules, such as a bedtime mode that prevents Wi-Fi use during certain hours. End user data such as information about Wi-Fi devices on the user's home network, as well as customized settings, are stored in a cloud, a Comcast spokesperson said.
The new capabilities will be available at no charge for customers with a compatible Xfinity Wi-Fi gateway, Comcast said. According to a press release, about 10 million Comcast customers currently have the appropriate gateway and that number is expected to grow to 15 million by the end of the year.
The Comcast Wi-Fi Gateway
Customers with the appropriate Comcast Wi-Fi gateway will be able to control the new capabilities via a web interface, a mobile app or the X1 voice remote control. The latter capability could have particular appeal, considering heightened awareness of voice control capability generated by the barrage of advertising for Google Home voice control during last month's holiday season.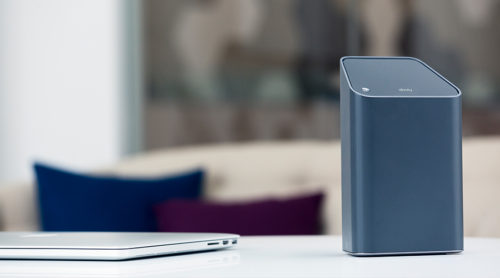 Specific capabilities of the new Comcast platform include:
Wi-Fi connectivity at speeds of up to 9 Gbps
Support for home monitoring and automation
Support for Wi-Fi extenders that boost signal strength
Set-up via the Wi-Fi gateway's quick response (QR) code
Wi-Fi signal strength and other Wi-Fi health testing
Automatic onboarding of compatible devices
Scheduler, bedtime mode and instant pause of all Wi-Fi devices
Voice and TV integration, enabling a user to ask the voice remote control questions such as "Who is on the network?" and see the answer on the TV screen
Parental controls and protection against phishing and malware
"Digital home connectivity today should be as intuitive and dynamic as the devices and experiences it powers," said Chris Satchell, executive vice president and chief product officer of Comcast Cable, in a press release. ". . . [O]ur combination of speed, personalized controls, features and devices has the potential to make the Internet of Things and the Digital Home more of a reality than ever."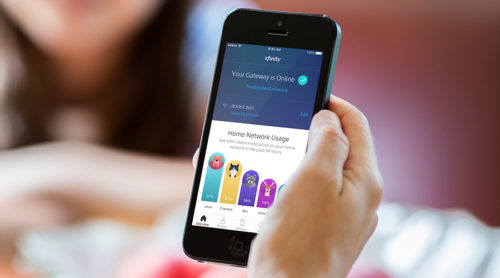 Managing Wi-Fi will become increasingly important as the number of devices connected to Wi-Fi networks increases. Google also has attempted to simplify Wi-Fi installation and management with the Wi-Fi router that the company introduced recently.