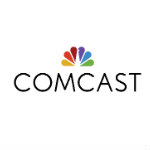 The cable industry has long since seized on Wi-Fi to expand their broadband service outside of the home. With no mobile broadband product, Wi-Fi serves as the cable industry's best wireless play. Comcast is highlighting the cable industry's reliance on Wi-Fi by announcing an interesting initiative, which turns individual subscriber home gateways into Wi-Fi hotspots that can be shared by other authenticated Comcast customers. The move will dramatically increase the number of Comcast Wi-Fi hotspots by "millions."
Known as the "neighborhood hotspot initiative," the service is enabled by new Cisco home gateways which broadcast two distinct Wi-Fi signals. One signal is private to the originating subscriber, creating an in-home Wi-Fi network. The second signal, which uses the "xfinitiewifi" SSID, is open and can be accessed by any existing Comcast broadband subscriber with a Comcast user ID and password.
This approach has been in trial since last year with 100K neighborhood hotspots in parts of Pennsylvania, New Jersey, Northern Virginia and Washington, D.C.
"WiFi is at the center of our strategy to offer our customers the best online experience, whether it's the fastest WiFi experience in the home, or a fast and reliable WiFi environment outside the home," said Tom Nagel, Senior Vice President of Business Development, Comcast Cable in a press release.
The service looks like it may have some appeal in densely populated areas where these gateways can create a much broader hotspot footprint. I suspect there will be some apprehension as well though. Not everyone will be open to having their gateway serve as a hotspot to people they don't know, no matter how much Comcast assures them they are separate networks. Subscribers do have the option to disable the feature.
It's also not entirely clear what the bandwidth implications are. Comcast will be able to monitor who is doing what, based on the user ID. But that gateway does have a limitation in bandwidth, so if users of the open network are bandwidth hogs, how will that impact the host provider's bandwidth performance? I suspect Comcast will limit and manage the bandwidth flow for the guest network, so as to not impact the other private network, but the company revealed no details on how this will be handled.