Since January, xFi Advanced Security has blocked almost 6 billion cybersecurity threats to Comcast Xfinity subscribers' home networks, according to Comcast's first "Xfinity Cyber Health Report."
The report combines consumer survey results with data collected by the xFi platform. It found that users have an average of 12 devices per home — two more than a year ago — and that 61 percent say that they plan to buy at least one more connected device during the holidays.
It also found that these devices are under threat. Key findings of the Comcast cybersecurity report.
Ninety-five percent of respondents underestimated the volume of attacks they face. On average respondents estimated that they are subject to 12 attacks per month. xFi Advanced Security actually blocks an average of 104 security threats per month per household.
The top five most vulnerable devices in connected homes are computers and laptops; smart phones; networked cameras; networked storage devices and streaming video devices.
Ninety-six percent of consumers surveyed were unfamiliar with how to answer six basic true/false cyber threat questions. Eighty-five percent indicated they are taking all the necessary security precautions needed to protect their home networks—despite the fact that 64 percent admitted to risky behaviors such as sharing passwords with friends and family.
Eight-three percent would not be completely confident that they would know if a non-screen device – such as a wireless printer or security camera – had been hacked.
The increasing sophistication and density of home devices and networks was growing even before the COVID-19 pandemic ratcheted up work from home (WFH) and remote learning. "The cyber threats facing even the most lightly connected homes have grown so numerous and so complex, that ordinary people can barely keep track, much less protect themselves," Noopur Davis, Comcast's Chief Product and Information Security Officer, said in a press release about the Comcast cybersecurity report. "That's why it's essential that we provide people with smart, powerful tools, like xFi Advanced Security, that can spot and stop threats before they ever make it inside the home."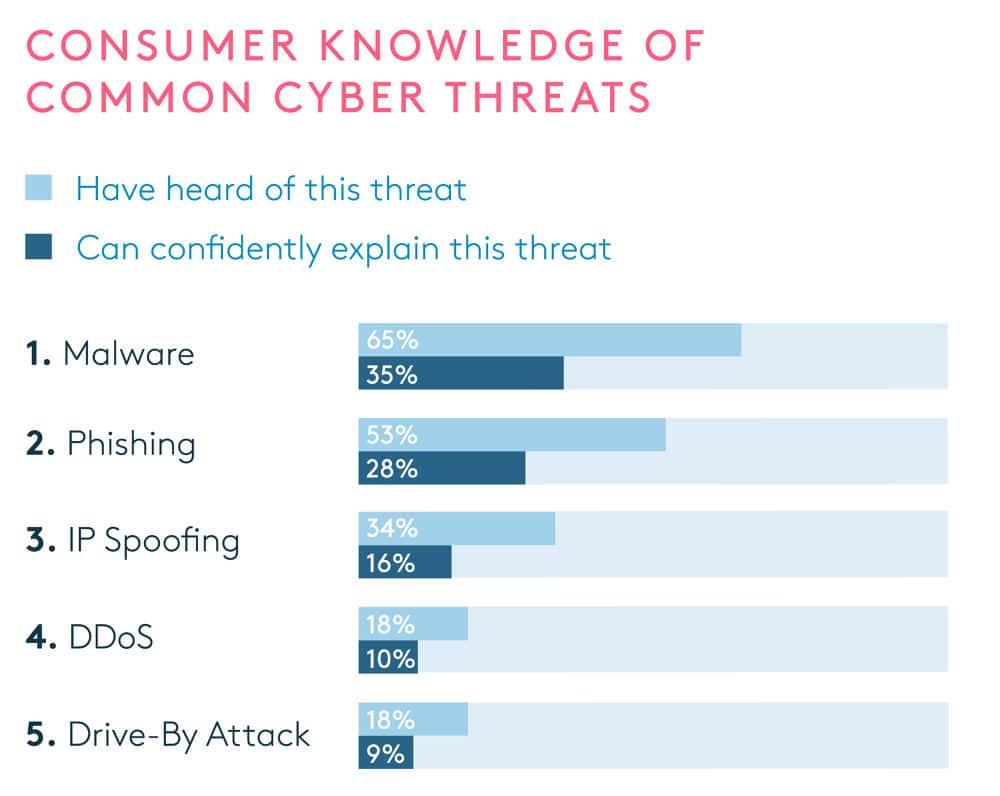 The survey was conducted in September by Wakefield Research among 1,000 nationally representative U.S. adults 18 years of age and older.
In January, Comcast said it would provide xFi Advanced Security free to Internet customers leasing an xFi gateway. At the time, the company said that xFi Advanced Security would begin rolling out to 18 million eligible xFi customers in the weeks after the announcement.