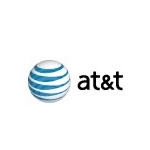 We first reported AT&T's move into the home with wireless back in August 2012. Their A&T Wireless Home Phone product provides an adapter to be used in the home which routes home phone calls over AT&T's wireless network, bypassing the traditional wireline network. AT&T will now offer no-contract prepaid services for Wireless Home Phone.
AT&T wireless customers can currently add wireless-based home phone service to their existing wireless plan for $9.99 per month, or $19.99 per month for unlimited nationwide calling. They can get the necessary adapter free of charge with a two year commitment.
The new prepaid option is available March 22 and offers:
$20 per month for unlimited, nationwide calling.
$15 per month for 1,000 minutes of international long-distance, including wireless and landline numbers in Mexico and calling to over 50 other countries such as Canada, China and India.
One-time cost of $99.99 for the Wireless Home Phone device.
Voicemail, caller ID and call waiting are all included at no additional cost
"Since we launched and expanded the availability of Wireless Home Phone last year, we've seen a very positive response from customers looking to save money and get more flexibility on their home phone service," said Judy Cavalieri, AT&T Mobility vice president of voice and prepaid products in an AT&T press release. "By offering more choices for Wireless Home Phone, we're adding even more value to the customer experience, combining all the advantages of our wireless network with the convenience of home phone service and international calling, at an attractive price."
Other wireless carriers have also offered wireless home phone service, including Verizon,  Sprint, C Spire and others. It's no surprise that the growing appeal of prepaid services would make it into the home arena, providing another avenue for AT&T to leverage their wireless network for additional revenue. I suspect we'll see more activity with not only prepaid, but more aggressive targeting of home phone and Internet services with wireless technology.