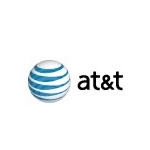 AT&T has quietly launched a home phone service that uses wireless communications. The offering, dubbed A&T Wireless Home Phone, became available in late July in "select domestic markets where we do not offer traditional landline service," an AT&T spokesman told Telecompetitor today.
The company joins a growing list of carriers that have launched landline replacement services based on wireless, including Verizon Wireless, C Spire, and Sprint.
AT&T's offering is quite similar to those of the other carriers. The company offers an adapter device into which end users can plug a traditional landline phone, enabling it to place and receive calls from the AT&T wireless network. The device, which apparently comes from ZTE, is free if the customer signs or re-ups for a two-year contract.
As with Verizon's offering, people can add AT&T Wireless Home Phone to qualifying existing AT&T Wireless plans for $9.99 a month and have the minutes count against their existing rate plan. Alternatively, if they want unlimited minutes or don't have traditional AT&T wireless service, they can pay $19.99 a month for unlimited minutes. That pricing is identical to what Verizon Wireless charges for its offering and is in line with the $20 a month that C Spire and Sprint charge for unlimited monthly service for their landline replacement offerings.
Traditionally the large telcos have avoided competing directly with other large telcos on the other telcos' home turf. But that unspoken policy has begun to erode over the last year or so. Verizon Wireless, for example, is marketing its service in broadband bundles with cable company partners in areas where AT&T, CenturyLink and other large telcos are the incumbent broadband provider.  Verizon also offers  a fixed wireless alternative to DSL based on LTE known as HomeFusion nationwide.
It was only a matter of time before the original Ma Bell also took the gloves off and started competing with other carriers on their own turf.