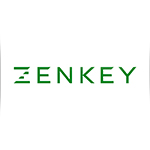 A new network-based identity solution from ZenKey has gone live on several major apps and websites.
ZenKey is a joint venture of the three major U.S .wireless providers that was initially announced nearly a year ago, as reported by Telecompetitor.
The idea behind the new offering is to reduce the need for extra passwords and one-time passcodes while improving security. The offering is now live on mobile apps for LiveXLive and Verizon My Fios and on websites for AT&T TV, DIRECTV, myAT&T, AT&T TV Now and "Currently, from AT&T."
The joint venture has also started collaborating with ForgeRock and IBM in enterprise access management. With the collaboration, ForgeRock clients will be able to select ZenKey for consumer transactions and employee sign-on. IBM's collaboration with ZenKey expands employee and consumer authentication options for its IBM Security Verify portfolio.
ZenKey verifies a customer's identity with a combination of signals that wireless networks rely on every day. The multi-factor authentication is designed to protect against fraud, unauthorized access and account takeovers. It works on a mobile device and on trusted laptops and tablets that the customer chooses to link with the app. ZenKey can be the primary authentication or it can replace PIN codes as a second factor.
"We believe this initiative illustrates the commitment that ZenKey and the founding members have for cybersecurity and identity," said Johannes Jaskolski, ZenKey general manager, in a prepared statement. "We look forward to activating additional marquee brands while giving consumers added peace-of-mind with their mobile transactions."