Industry Insight Series
A fully automated network is the dream of every network operator, but achieving that goal is more difficult as networks grow larger and more complex. Gone are the days when a single monolithic software solution was enough to meet the demands of a changing market. Today, network operators need modular, cloud-native systems to achieve the automation they desire.
Your network home in the cloud
The term "cloud-native" refers to software designed to exist and run in the cloud, as opposed to software written to reside on local hard drives. Cloud-native applications consist of a set of interdependent small services called microservices. This approach provides operators with greater agility, resilience, and portability across cloud environments.
Cloud-native software offers even more flexibility when the software is delivered as a service. When you're running a network, you have enough to worry about without setup challenges, hiring employees with the right expertise, and expensive startup costs. Software-as-a-Service (SaaS) is a familiar model for broadband network operators. When you subscribe to a SaaS solution, you benefit from the knowledge and support of the company that created the software rather than relying on your own IT resources. This saves you time and money—but that's just the start.
Nokia's Altiplano Access Controller is a cloud-native network management application that puts your network controls in the cloud, offering convenience and flexibility. The platform delivers powerful automation tools and flexible service programming via open interfaces. The open modular architecture allows the fast introduction of new network capabilities and integrates easily with OSS/BSS systems. You can also choose the deployment model that meets your operational needs rather than relying on a one-size-fits-all solution. Nokia offers our customers a customized cloud platform, but you also have the ability to easily migrate your software between different cloud environments, e.g., a local server, a local cloud solution, a public cloud system (like Google or AWS), and so on.
In short, every network is different, so why would a network automation solution be the same for every operator?
One marketplace to rule them all
Besides being cloud-native, Altiplano Access Controller is a modular system that lets you add the apps that make the most sense for your business. Finding and implementing these apps is simple with the recently launched Altiplano Application Marketplace, which allows operators to customize their network software with the specific tools they need. Nokia, third-party developers, and customers themselves can create apps for Altiplano, which are made available in the Marketplace. Apps offer convenient tools in three primary categories:
Network support apps help you maintain, troubleshoot, and protect networks via monitoring, performance analysis, and incident management.
Network insights and analytics apps improve the customer experience through better service and quality assurance. They also help network operators optimize, plan, and prevent problems.
Network automation apps help optimize the network and provide service and subscriber operations that increase your efficiency.
Adding apps to Altiplano is a simple, useful way to get exactly what you need from your network software without worrying about software integration complexities, getting features you don't want, or hiring someone to develop a custom solution. Apps are available at your fingertips and vetted by Nokia.
To complement the Marketplace, Nokia now offers the Altiplano Developer Portal, which provides a software development kit and virtual testing environment for developers wishing to build Altiplano apps.
As network operators prepare to meet the demands of the future, rigid legacy software systems will only result in frustration and failure. Modular cloud-based systems give you the options and ease you need to keep your network smooth and your customers happy.
For more information read here: https://nokia.ly/3wokf03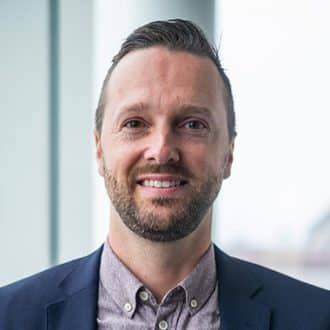 Filip De Greve, Product Marketing Director
Nokia
Filip De Greve is Product Marketing Director for the Fixed Networks division at Nokia. In that role, he is focused on market strategy and go-to-market for both copper and fiber based access solutions. Filip previously held various roles in technical consultancy, project management, and customer delivery and has over 20 years of experience in ICT & Telecommunications hardware, software and services industries. Filip holds a Ph.D. in Telecommunications from the University of Ghent, Belgium.
This series features insight into important broadband industry issues from industry leaders.