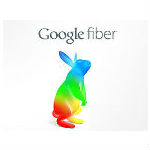 Google invited three additional markets to undergo the next phase of Google Fiber evaluations. They include Oklahoma City, OK; Jacksonville, FL and Tampa, FL. A joint planning process will now begin, where Google and these cities perform some detailed studies to determine whether Google will deploy Google Fiber.
"We'll study factors that may impact construction, like local infrastructure and housing density," said Jill Szuchmacher, Director, Google Fiber Expansion in a blog post. "City leaders will use our checklist to share key information such as maps of water and electricity lines. Early preparations not only help with our decision-making process—they help cities lay the groundwork for any service provider to enter the market."
Google announced a similar process for Irvine, CA; Louisville, KY; and San Diego, CA back in September. They put these cities through a pretty extensive checklist. It's no trivial task.
Google currently operates gigabit fiber networks in Provo, UT; Austin, TX; and Kansas City, KS. Like any new carrier, they are having some growing pains. Just ask Google Fiber customers in Kansas City, who lost Google Fiber video service last night, during of all things, the World Series as the Kansas City Royals happen to be playing.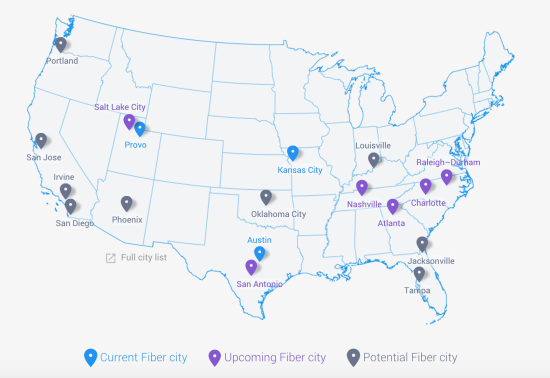 Google Fiber has already committed to launching in Salt Lake City, UT; San Antonio, TX; Nashville, TN; Atlanta, GA; Charlotte, NC; and Raleigh-Durham, NC. It's this continued expansion that causes potential competitors to act.
The cable industry is rapidly moving to launch gigabit services via DOCSIS 3.1, in part to combat competitors like Google Fiber.
No Google Fiber in Verizon Markets
But one potential competitor need not worry – Verizon. Google has methodically avoided any Verizon territory, FiOS or otherwise, with these Google Fiber moves. The same can't be said for AT&T, who has their own gigabit fiber plans  underway in multiple markets, again, due in large part to countering Google's move into the service provider business. Google and AT&T are already going head-to-head in a few markets, with many more to come.
Google is now studying Tampa – a current Verizon territory, but only temporarily. If and when Google begins overbuilding Tampa, Verizon will probably have long since left Tampa, assuming their network sale to Frontier goes through. Tampa will continue to be a FiOS territory – just a Frontier FiOS one.
Is this just a coincidence? Google likes to tout the great entrepreneurial spirit and small business friendly attributes of the markets it targets with Google Fiber. But do none of those attributes exist in markets where Verizon is the incumbent? Verizon markets like Washington DC and others also have a pretty vibrant tech and entrepreneurial scene.
You could make the argument that Google wants to avoid FiOS markets. Maybe a smart move as those markets might be much more competitive. But they appear to be avoiding all Verizon markets, whether there is a FTTH deployment there or not. There are a number of Verizon markets which have been passed over for FiOS that I'm sure would welcome Google Fiber. Just ask Boston, Baltimore, or Alexandria, VA.
Makes you wonder if there's some type of "gentlemen's agreement" here. Why do you think there continues to be no Google Fiber in Verizon markets?