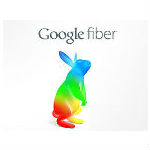 Google Fiber may be expanding – again. Google has asked the cities of Irvine, California; Louisville, Kentucky; and San Diego, California to work with them to roll out Google Fiber networks, according to a September 10 Google Fiber blog post.
Demand for super-fast Internet is on the rise across the U.S., spurred forward in large part by government initiatives from the federal to local levels, Google Fiber Expansion´s director Jill Szuchmacher noted.
The number of Americans signing up for gigabit Internet service is growing 480 percent per year. And while the U.S. as a whole lags many other countries in terms of average Internet speeds, Google Fiber cities such as Kansas City (where the super-fast broadband network was first installed) have some of the fastest Internet speeds in the world, Google Fiber highlights.
The next step for the Google Fiber Expansion team is to begin working with city officials in each of the three new proposed Google Fiber cities to explore and define the best way to roll out the gigabit fiber broadband network.
Google Fiber Cities
After it had networks up and running in Austin, Kansas City and Provo, Google Fiber began working with officials across nine metro areas, including Salt Lake City, to roll out new networks last year. Salt Lake City joins Atlanta, Charlotte, Nashville and Raleigh as Google Fiber expansion cities.
As was the case for all cities considered, the Google Fiber Expansion team in all likelihood subjected Irvine, Louisville and San Diego to an extensive and exhaustive qualification process before proposing to roll out networks in them.
The first step in the planning process is analyzing salient factors such as topography, housing density, the condition of existing telecom and Internet infrastructure and others, Google Fiber Expansion elaborated. For their part, city officials are asked to complete and provide a checklist of items, such as maps of utility lines, that will help pave the way for actual deployment.
The Google Fiber team won't decide whether or not they will actually proceed with a roll-out until these initial pre-planning phase steps are completed.
Google Fiber is optimistic regarding the prospect of building out its gibabit fiber network in all three cities. In the blog post, Szuchmacher points out that city leaders in all three – Irvine, Louisville and San Diego – have come out publicly and strongly in favor of building out super-fast broadband networks. In addition, all three are emerging high-tech hubs with entrepreneurial cultures, she wrote.