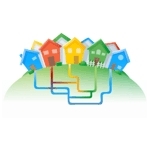 Google's effort to build out gigabit broadband fiber networks in 34 markets in nine metro areas is making headway and its selection process is on-track and on-schedule, according to an update from the Google Fiber expansion team.
Google in late February announced that it intended to follow up Google Fiber network build-outs in Kansas City, Austin and Provo by expanding into other U.S. cities. Back in May, the Google Fiber expansion team issued a "checklist of items" to relevant officials in nine prospective metro areas where it is considering building out gigabit fiber optic networks.
Having just reached the May 1 deadline, "We've been impressed by the enthusiasm and engagement of every one of these cities, and all of them have, for the most part, completed their checklists," Google Fiber expansion team member Jill Szuchmacher writes in a company blog post.
Szuchmacher explains that by qualifying her remark with "for the most part," she means to say that "there's still a lot of work to do over the next few months," including resolving "some checklist-related loose ends."
These include working with city staffers to finalize draft agreements that would give Google permission to put "fiber huts" on city land, a checklist item that several city councils apparently have yet to approve .
Google Fiber Expansion Team Goals
The Google Fiber expansion team would also like to work with city officials and staffers to hammer out "an ideal permitting process" that would enable the Google Fiber team to build out its network faster and more efficiently. Digging further into the details of the information cities have provided in response to the checklist such as information infrastructure maps, Google's fiber expansion team also anticipates that it will have "a lot of follow-up questions."
Looking forward to resolving these issues, Szuchmacher explains that Google will need to obtain "video franchise agreements" granting it permission to build local networks in the prospective cities and metro areas. They also anticipate the possibility of needing to obtain "pole-attachment agreements with local utilities or other companies who can rent us space on their poles." That would be the quickest, least disruptive means of rolling out fiber, Google says.
Szuchmacher says that the Google Fiber expansion selection process is on-schedule and the company still expects to announce new Google Fiber cities by the end of the year.